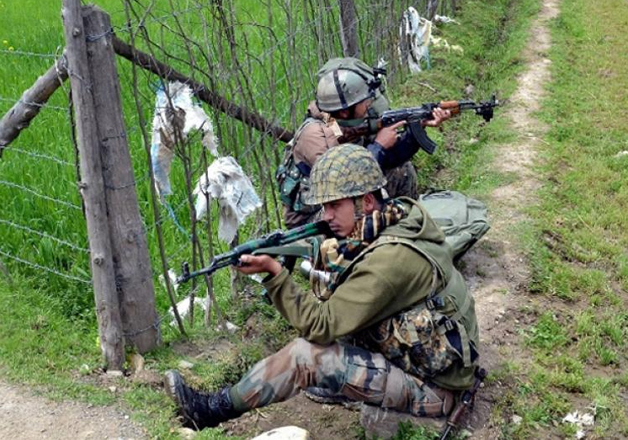 Commandos of the Special Operation Group (SOG) and Rashtriya Rifles on Monday killed a top Lashkar-e-Toiba terrorist in Lolab area of Kupwara in Jammu and Kashmir in a joint operation.
According to reports, the terrorist has been identified as Abu Saad alias Shahid. A Pakistani national, Shahid was active in the region for last three years.
Security forces had received specific information about his presence in Lolab area. Following this, a joint team of army and police cordoned off the area at around 4 am and launched a massive operation to nab him.
"Early morning during a search of the area, a militant who was hiding in a house fired on the search party. The militant was given the opportunity to surrender but he fired indiscriminately. During the encounter, one Lashkar commander who was later identified as Abu Saad, alias Shahid, got killed," senior Superintendent of Police, Kupwara, Shamsheer Hussain, said. 
Arms and ammunition, including an AK rifle, three magazines and a wireless set, were recovered from the site.
As per information available, Shahid had recruited at least 15 youths in the LeT camp in the region after Hizbul militant Burhan Wani's killing in July. 
Sources said he had also sent two groups of militants to Pakistan for training. Besides, he had played a key role in organizing anti-India rallies and provoking locals to indulge in stone pelting. 
He had formed at least three-four special teams of militants who were tasked to target security forces and decamp with the weapons.