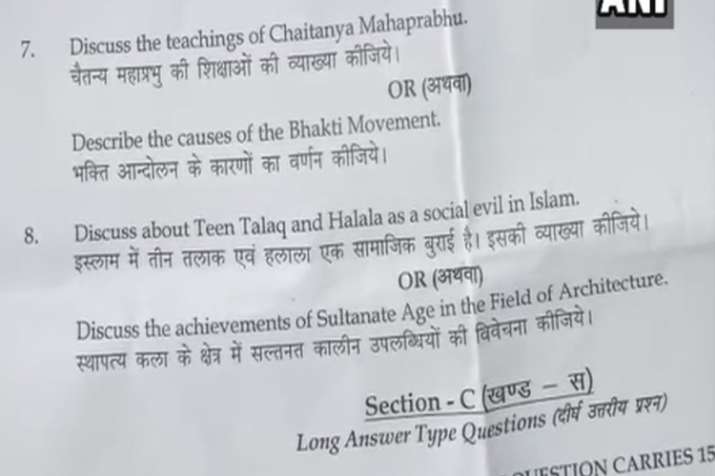 Banaras Hindu University is again at the centre of a controversy, this time for the questions on Triple Talaq, Halala and Alauddin Khilji that appeared in its history and political science examination papers. 
The MA History paper asked students to discuss triple talaq and halala as "social evils in Islam". The question read: Discuss about teen talaq and halala as a social evil in Islam. 
Also, the political science question paper stated that the recently-implemented Goods and Services Tax (GST) was a part of Kautilya's Arthashastra. 
A question in History paper asked students to express their views on Rani Padmavati, the character on which Sanjay Leela's Bhansali's film 'Padmavati' is based and is in the midst of controversy. 
The question read: What do you mean by johar tradition? Describe Rani Padmavati's johar in the period of Allauddin Khalji. The alternate choice was: Describe the position of Muslim women in the Sultanage age.
Some students alleged that the university administration was trying to impose a particular ideology through education. However, the varsity disagreed with students' views.  
"If students are not taught and asked about such things then how will they know about it? When they are taught medieval history these things automatically become a part of it. History has been distorted and we need to teach these things to them so that they know the 'real' history," BHU History Assistant Professor Rajiv Srivastava told ANI.
He further questioned the examination pattern of Jawaharlal Nehru University (JNU) and Aligarh Muslim University (AMU) and added that Islam has demerits which must be raised.
"When we teach history of Islam, we will have to teach such things as well. People like Sanjay Leela Bhansali won't teach history to students," the professor asserted.