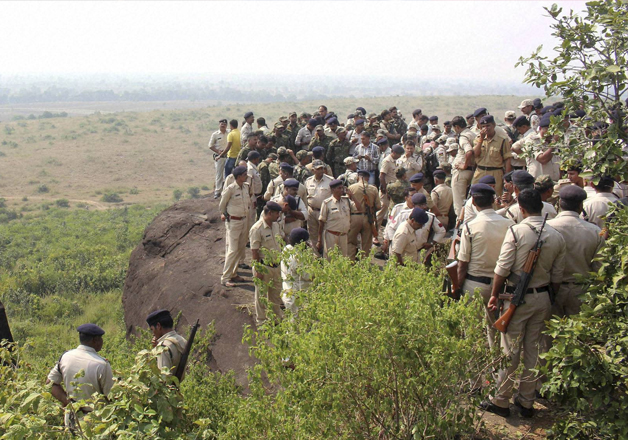 A day after eight SIMI activists were killed in an alleged police encounter, their families have decided to approach the Madhya Pradesh High Court seeking a CBI probe.
"The families of the deceased have come to me and are weeping inconsolably for justice. We are going to move the MP High Court for a CBI probe into the entire incident," lawyer Parvez Alam said.
"It is surprising that the authorities are claiming that the accused climbed the 32 feet boundary wall of the jail. Is this possible?" Alam asked.
Describing the encounter as 'fake', Alam said, "The TV grabs show police and ATS firing. There is no evidence that the accused fired. This is a fake encounter and (these are) cold blooded murders."
Police has claimed that the accused from the banned outfit were yesterday killed in an encounter hours after they escaped from the high-security Central jail where they had slit the throat of a security guard and scaled the wall using bedsheets between 2 AM and 3 AM.
He said that Inspector General Yogesh Choudhary had last night told media that the accused made keys to open their lock up with tooth brushes.

 

"Can someone open the keys of high security Bhopal Central Jail that has earned an ISO certificate with keys made of tooth brushes. What lie these authorities are speaking," he wondered.
"Our first course of action after the funeral of the accused killed in the encounter is to move the HC for justice," he added.
Meanwhile, mother of one of the eight SIMI operatives said that the police encounter was 'staged'.
Salma Bi, whose son Zakir Hussein was gunned down by the police, said, "My son has been killed in a pre-planned encounter. Neither did my son or his fellow jail inmates escape from the prison nor did they fire at the police before being gunned down in the so-called encounter."
The kin of the seven accused have already reached Bhopal to receive their bodies and take them to their place for burial. No one has yet claimed the body of Mohammad Khalid, a resident of Solapur in Maharashtra.
Family members of accused Sheikh Mujeeb are taking his body to Ahmedabad, while Abdul Majid's mortal remains are being taken to Mahidpur area in Ujjain district of MP.
Bodies of the rest--Amjad Khan, Zakir Hussain, Mohammad Salik, Sheikh Mehboob and Aqueel Khilji-- all hailing from MP's Khandwa district are being taken to their homes.
With Agency Inputs