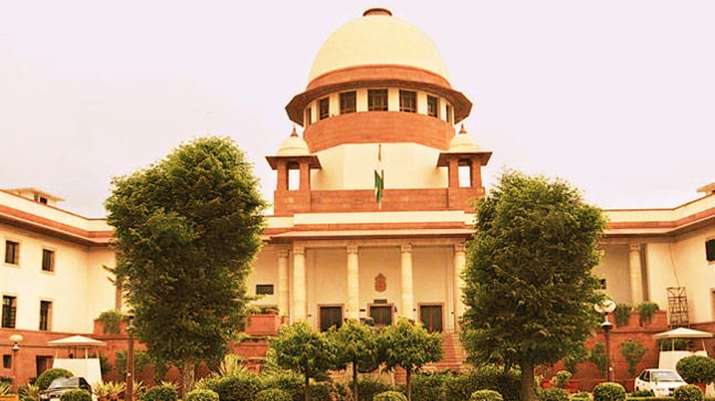 Supreme Court on Wednesday directed the Pune Police to keep the five rights activists, arrested in connection with the Bhima Koregaon violence on January 1 this year, under house arrested and refused to grant their remand. Quoting the decisions by high courts of granting house arrests to two of the accused, the SC bench said that 'the same can be applied to all five'. The matter has been posted for September 6. 
Observing that 'dissent is the safety valve of democracy', the apex court issued notice to Maharashtra government and police and sought response over the arrest of five human rights activists by September 5. 
The court was hearing a public interest litigation filed by five eminent academicians including Romila Thapar against the arrest of the activists. The lawyers representing the PIL, AM Singhvi, Rajeev Dhavan, Dushyant Dave and Indira Jaising, alleged that the arrests were random and a matter of grave concern. 
The defence, on the other hand, termed the entire hearing strange as Additional solicitors general Tushar Mehta and Maninder Singh claimed it was unique for strangers to move bail plea for accused in a criminal procedure. 
However, the SC bench did admit the PIL and posted the matter for September 6 hearing. The SC observed: "dissent is the safety valve of democracy, and that if dissent is not allowed then the pressure cooker will burst". 
Sudha Bharadwaj, Gautam Navlakha, Arun Ferreira, Vernon Gonsalves and P Varavara Rao were arrested yesterday.
Watch video: Bhima Koregaon Hearing: SC directs to keep 5 accused under house arrest till Sept 5
Meanwhile, the Delhi High Court which was hearing a case in the matter simultaneously postponed it till tomorrow and said that further action will be taken after getting a copy of top court's decision.
The Minister of State for Home Hansraj Ahir today said that it was 'not right to demoralise the police'. Talking to media soon after the SC verdict in the matter, Ahir said, " It's not right to demoralise police. Bhima Koregaon violence was serious blow to our nation and constitution. Plot of igniting caste tensions is out in open now and police are taking action. Courts are there and if they think they are innocent, then they can seek bail."