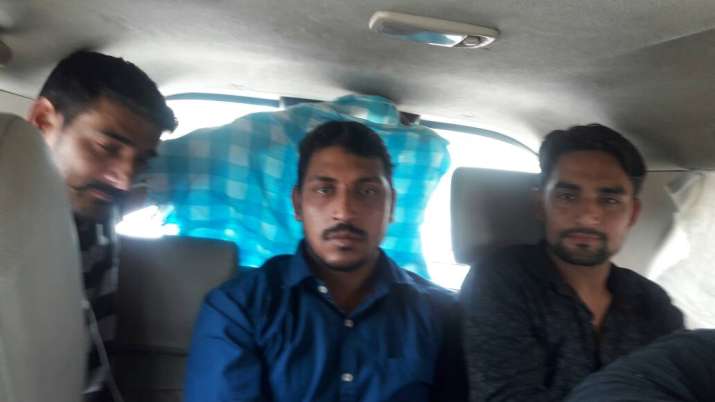 One month after caste-based clashes between Dalits and Thakurs left western Uttar Pradesh on tenterhooks, the police have finally managed to nab the elusive Chandrashekhar - founder of the Bhim Army and the main accused in the Saharanpur violence.
The 30-year-old activist was nabbed from Dalhousie area of Himachal Pradesh, Additional DG (Meerut Zone) Anand Kumar told PTI over phone. He will be brought to Saharanpur on a transit remand.
Chandrashekhar's arrest comes a day after two members of the Bhim Army were nabbed in Saharanpur for their alleged involvement in caste violence in the district's Ramnagar area on May 9. "Bhim Army's Deoband Vidhan Sabha president Deepak Kumar and Saharanpur district president Praveen Gautam have been arrested from near Sun City Colony at Malhipur Road," Saharanpur City Circle Officer Mukesh Chandra Mishra had said. The duo was produced before the court following which they were sent to judicial custody.
The two members were arrested in Saharanpur for their alleged involvement in the Ramnagar caste violence on May 9 after one person was killed and several others were injured in a clash between Dalits and Thakurs at Shabbirpur village in the district on May 5.
Chandrasekhar, who has been evading arrest since last month, had earlier this week said he would surrender if 37 'innocent' Dalits, arrested in connection with the Saharanpur violence, were released on bail.
"I feel the UP government has failed to address the issues of the Dalits. The chief minister has lost control over the police and the administration. There have been more cases of atrocities against the Dalits in the past two-and-a-half months as compared to last one year," he told PTI.
"Instead of arresting the real culprits of the Saharanpur violence, the police "have arrested innocent people and put them behind bars. This has resulted in growing anger among the Dalits," the 30-year-old activist said.
Chandrasekhar, who had since been evading arrest, was carrying a reward of Rs 12,000 on his head.
(With PTI inputs)