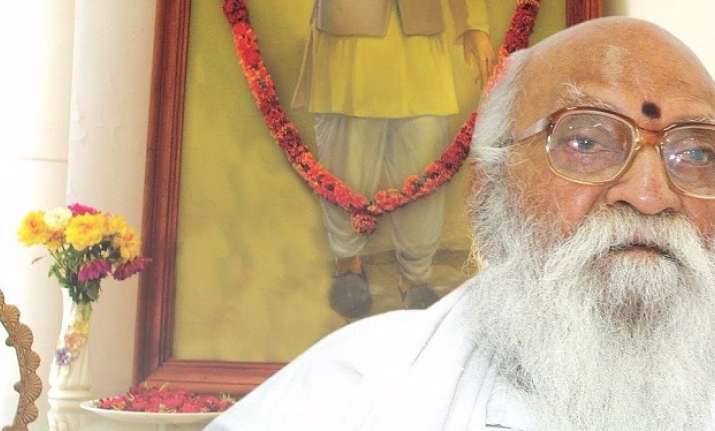 Chandikadas Amritrao Deshmukh also known as Nanaji Deshmukh has been awarded Bharat Ratna, country's highest civilian award on the eve of Republic Day. 
Nanaji was born on 11 October 1916 into a Marathi-speaking Deshastha Brahmin family at Kadoli, which is a small town in the Parbhani district.
He had his high schooling sponsored by the Maharaja Of Sikar. Later he studied at the BITS Pilani before joining the Rashtriya Swayamsevak Sangh (RSS).
Nanaji Deshmukh was founder member of the Janata Party and one of the seniormost members of the Bharatiya Janata Party.
Nanaji was nominated to the Rajya Sabha in 1999 in recognition of his services to the nation. 
A Padma Vibhushan awardee, Nanaji also established Chitrakoot Gramodya Vishwavidyalaya, India's first rural university and also served as its first Chancellor.
A social activist, Nanaji played an important role in carrying out social restructuring programme in over 500 villages of Uttar Pradesh and Madhya Pradesh. 
He established the country's first Saraswati Sishu Mandir at Gorakhpur in 1950 and was the founder of Deendayal Research Institute situated at Chitrakoot.
He passed away on February 27, 2010 in Chitrakoot, at the age of 93.