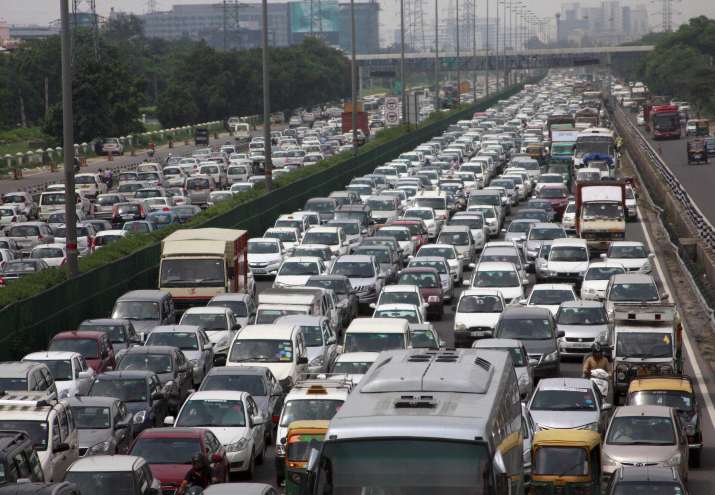 As part of the country-wide bandh, Dalit organisations staged protests in the national capital on Monday against the Supreme Court order on the SC/ST Act, bringing traffic to a standstill in Lutyens' Delhi. 
Protesters, numbering between 2,500-3,000, who were opposing changes in provisions related to immediate arrest in the SC/ST (Prevention of Atrocities) Act, gathered at Mandi House and blocked the road outside the metro station there, bringing traffic to a halt and inconveniencing commuters travelling towards ITO and other stretches. 
Shouting slogans of 'Jai Bhim', the protesters blocked one of the carriageways of Barakhamba Road affecting traffic on the stretch, police said. 
Traffic was also affected in the Connaught Place's outer circle as protesters squatted on the road. 
Police said there were no report of any untoward incident in the city, even as protests in many other states turned violent. Taking no chances, Delhi police had deployed additional force between Mandi House and Parliament Street since it was anticipated that the protesters would march towards Parliament. 
In other areas of Delhi, the respective deputy commissioners of police, assistant commissioners of police, SHOs were out in the field to ensure that peace is maintained. 
"We had inputs about there being protests and unrest near Loni roundabout in northeast Delhi. Force was deployed in the area and security was beefed up," a senior police officer said. 
He added that there were no reports of any violence in Delhi. 
The dalit organisations said the Centre had announced that it will be filing a review petition only after they called for the bandh demanding that the law that protects the scheduled castes and tribes against discrimination and atrocities be restored in its original form. 
Police had closed the traffic movement on Sansad Marg from Patel Chowk to Jantar Mantar. 
The Supreme Court had on March 20 diluted certain provisions of the SC/ST Prevention of Atrocities Act, in a bid to protect 'honest' public servants discharging bona fide duties from being blackmailed with false cases under the Act. 
The verdict is being widely criticised by the Dalit outfits and the Opposition which claim that the dilution of the Act will lead to more discrimination and crime against the backward community.
(With PTI inputs)