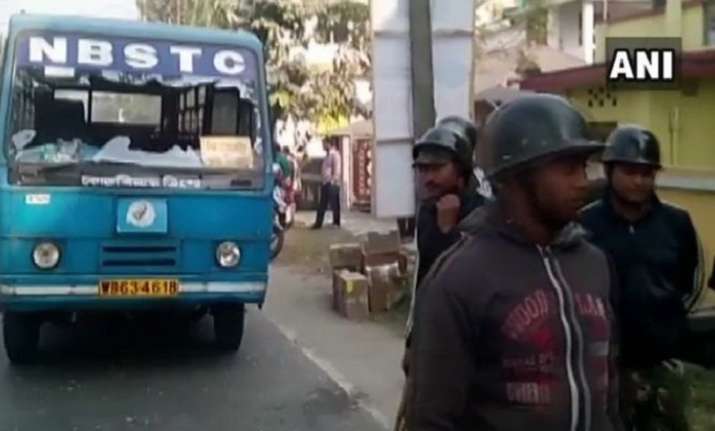 The 48-hour general strike called by 10 Central Trade Unions against "anti-labour policies" of the central government entered the second day on Wednesday. Normal life was thrown out of gear in five states, including Kerala, Odisha and Assam, that witnessed complete bandh ​on Tuesday, while sporadic incidents of violence were reported in West Bengal and Rajasthan.
All trade unions except the Bharatiya Mazdoor Sangh supported the strike, which has come five days after a 'hartal' was observed by right-wing groups in protest against the entry of two young women into the Sabarimala temple in Kerala.
The Sabarimala pilgrims, tourists, social and religious functions were however, exempted from the strike on Tuesday.
In Mumbai, over 32,000 employees of Mumbai's civic transport undertaking went on an indefinite strike to demand higher wages. The protest, which coincided with the two-day strike called by 10 trade unions, affected nearly 25 lakh daily commuters.
Trains were stopped in Thiruvananthapuram, Tripunithura, Shoranur railway stations in Kerala on the first day of the strike. Venad Express, which runs from the state capital to Shoranur Junction daily, was delayed by more than one hour as agitators squatted on tracks, blocking its route, and raised slogans.
Meanwhile, the central government warned its employees of disciplinary action if they go on strike and do not join work.
Bharat Bandh Day 2 HIGHLIGHTS: 
02:44 pm: Different political parties, including the Congress, the BJD and the BJD's trade union front - Biju Sramika Samukhya (BSS) - are supporting the strike
02:25 pm: A suspected bomb was found on the railway tracks at Ashoknagar in Sealdah-Bongaon section in West Bengal that led to suspension of train services on the route, said Eastern Railway spokesman 
02:09 pm: Trade union activists stage road blockades at several places in Bhubaneswar, also hold sit-in at Master Canteen Square
01:49 pm: Train services hit on second day of the strike as trade union activists stage 'rail roko' at several places including Bhubaneswar, Balasore and Berhampur
01:15 pm: Buses remained parked at Mithapur bus depot in Bihar's Patna during the 2nd day of 48-hour nationwide general strike called by the central trade unions against alleged anti-worker policies and unilateral labour reforms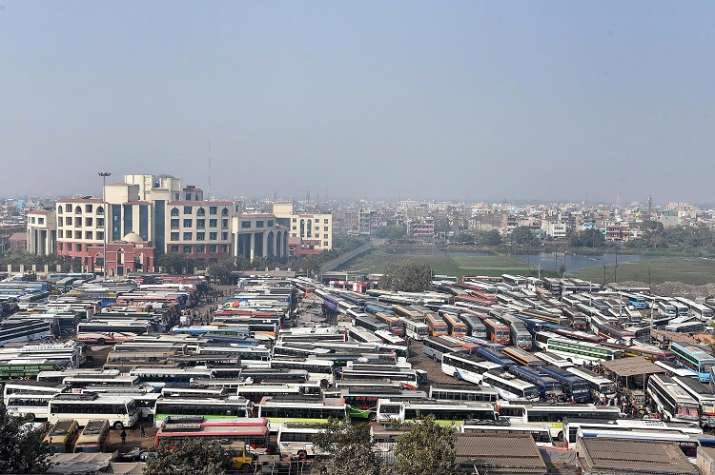 01:02 pm: Normal life affected in Goa as private buses and tourist taxis remain off roads
12:16 pm: Schools, colleges and universities in several districts of Odisha remain closed in view of the strike. 
11:48 am: Banking services partially impacted on second day of strike
10:59 am: West Bengal: Protesters during 48-hour Central Trade Unions strike vandalised a government bus in Dinhata, Cooch Behar; 2 people including bus driver injured, police present at the spot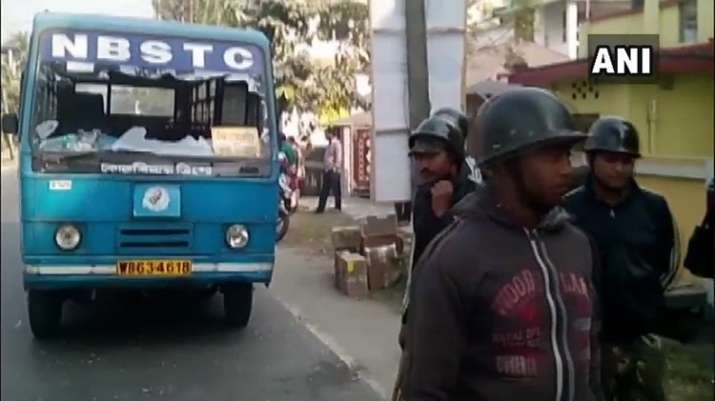 10:01 am: Howrah: Two students injured after protestors participating in the two-day nationwide strike called by Central Trade Unions demanding minimum wages and social security schemes among others, pelt stones at a bus at Shanpur Mor on Jhikira-Howrah route in West Bengal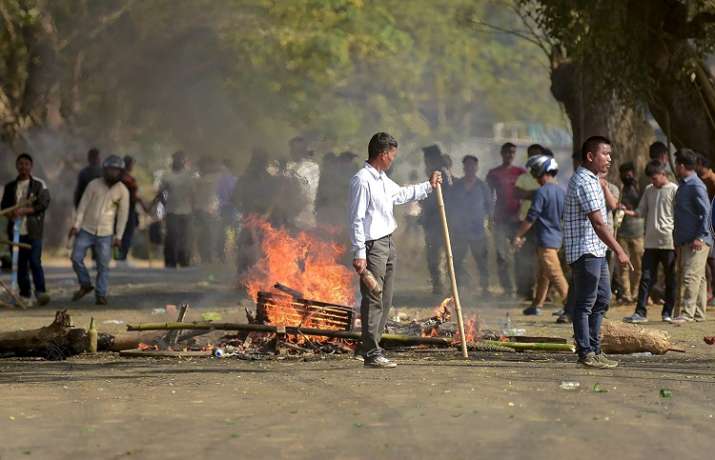 09:39 am: Kolkata: CPM leader Sujan Chakraborty along with other protestors detained by police while they were participating in the two-day nationwide strike called by Central Trade Unions demanding minimum wages and social security schemes among others
08:54 am: Strike by BEST bus employees over their demands including fixation at master grade of employees employed after 2007, merging BEST budget with 'A' budget of BMC and resolving the issue of employee service residences, continues in Mumbai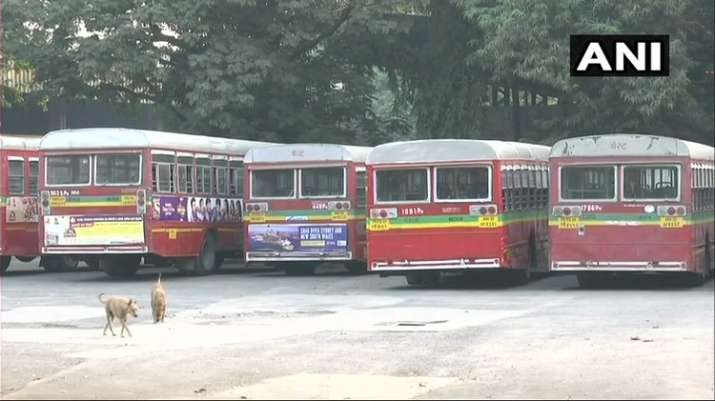 08:21 am: Kolkata government directs bus drivers to wear helmet while driving, in view of nationwide strike called by Central Trade Unions demanding minimum wages, social security schemes and against privatisation of public and govt sector
07:46 am: Extra sub-services: Main line-Thane dep 13.44 hrs and CSMT arrival 14.40 hrs, CSMT dep 14.49 hrs and Kalyan arrival 16.15 hrs, Harbour line-Vashi dep 13.44 hrs and CSMT arrival 14.32 hrs, CSMT dep 14.45 hrs and Panvel arrival 16.05 (ANI)
07:33 am: Mumbai Division will run extra sub-services in view of BEST buses strike, confirms Central Rail CPRO
07:01 am: Banana leaves also thrown at Basuldanga on Sealdah-Diamond Harbour section in West Bengal. Tower vans dispatched to remove the banana leaves from the overhead wire to restore services. Normal services maintained over other sections of Sealdah division
06:43 am: West Bengal: Train services on Sealdah-Lakshmikantapur Namkhana and Diamond Harbour section affected as strike supporters throw banana leaves on overhead wire at Dakshin Barasat, Mathurapur between Nischindapur-Kakdwip, Kakdwip-Namkhana
Watch full news