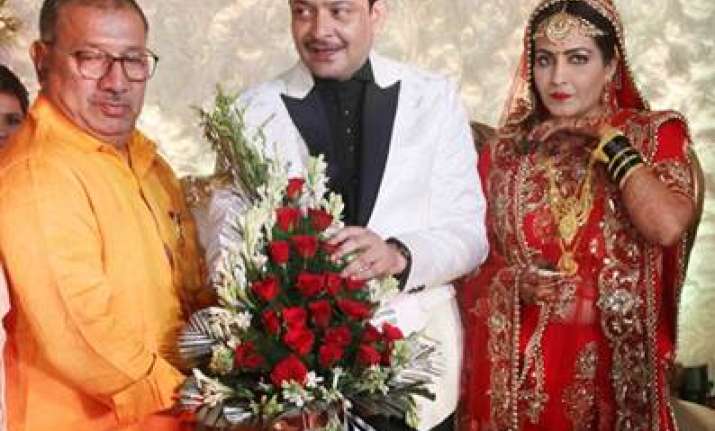 "Stressed out. Fed up," said the suicide note purportedly written by famous high-profile spiritual guru Bhaiyyuji Maharaj, who committed suicide at his Indore house by shooting self in the head. The tragic news of Bhaiyyuji Maharaj committing suicide triggered a shockwave across his followers which includes top politicians and other noted personalities.
Bhaiyyuji Maharaj, whose original name was Uday Singh Deshmukh, was one of the five 'saints' to whom the Shivraj Singh government in Madhya Pradesh had granted Minister of State (MoS) rank in April. However, he had refused to accept it, saying "a post holds no importance for a saint".
While the Indore Police has said that it is probing the 'suicide case' from all possible angles, here's what has happened in the last 24 hours since Bhaiyyuji Maharaj's pulled the trigger on himself.
Also Read: Bhaiyyuji Maharaj suicide: Spiritual guru's daughter blames his second wife, wants her to be jailed
All You Need to Know: 
1. At about 2:00 pm on Tuesday, June 12, reports about spiritual guru Bhaiyyuji Maharaj being admitted to Indore's Bombay Hospital with gun injuries first came in. 
2. Doctors at the hospital declared him dead on arrival. Bhaiyyuji Maharaj had shot himself in the head. The news of his death spread like wildfire. Soon thousands of his followers started gathering outside the Indore hospital to check whether the news of his death was true or some kind of rumour. CM Shivraj Singh Chouhan even rushed two of his cabinet colleagues to Indore to take stock of the situation.
3. Condolence messages from top leaders and famous personalities soon started to pour in. Political leaders cutting across the party lines expressed shock over the death of spiritual guru Bhaiyyuji Maharaj.
4. "Learnt about the death of spiritual guru Shri Bhaiyyuji Maharaj. I had personal relationship with him. His untimely death is saddening. My humble tributes," Union minister Nitin Gadkari tweeted.
Watch: Thousands gather for Bhaiyyuji Maharaj's funeral
5. Maharashtra Chief Minister Devendra Fadnavis expressed similar sentiments and hailed the spiritual guru for the "huge work" he did for the deprived in Maharashtra and Madhya Pradesh. Fadnavis said farmers and tribals were at the centre of Bhaiyyuji Maharaj's activities.
6. Madhya Pradesh CM Shivraj Singh Chouhan described Bhaiyyuji Maharaj's untimely death a a huge loss to numerous of his followers. "One can never forget the social initiatives he took for the betterment of society," Chouhan said.
7. Later in the evening, the police recovered a suicide note from Bhaiyyuji Maharaj's house in Indore. The alleged suicide note indicated that all was not well on the personal front with the  spiritual leader and that he was under some kind of mental stress. "Somebody should be there to handle duties of family. I am leaving too much stressed out, fed up," the suicide note purportedly written by Bhaiyyuji Maharaj stated.
8. Police also recovered the pistol that Bhaiyyuji apparently used to shoot himself from his room. The pistol was fully loaded and and only one bullet had been used. The pistol has been sent to forensic lab to scan the fingerprints present on it. 
9. Indore DIG Harinarayanchari Mishra said there were half a dozen people at home, including Bhaiyyuji's wife and mother, when the incident took place. 
10. While sources claimed that Bhaiyyuji was disturbed due to family issues, his daughter from first marriage alleged that her father committed suicide because of her step mother. Bhaiyyuji Maharaj had married Shivpuri-base Dr. Ayushi in April last year. Dr. Ayushi has, however, rejected reports of any strife in the family.
11. Bhaiyyuji's first wife Madhavi passed away in 2015 and ever since  the spiritual leader was worried about the upbringing of his daughter - Kuhu, 18.
12. The Indore Police has also come across a CCTV footage which shows Bhaiyyuji Maharaj meeting a woman at a local restaurant just hours before he took the extreme step. The identity of the woman is yet to revealed.
WATCH: Bhaiyyuji Maharaj spotted with an 'unidentified' woman moments before committing suicide