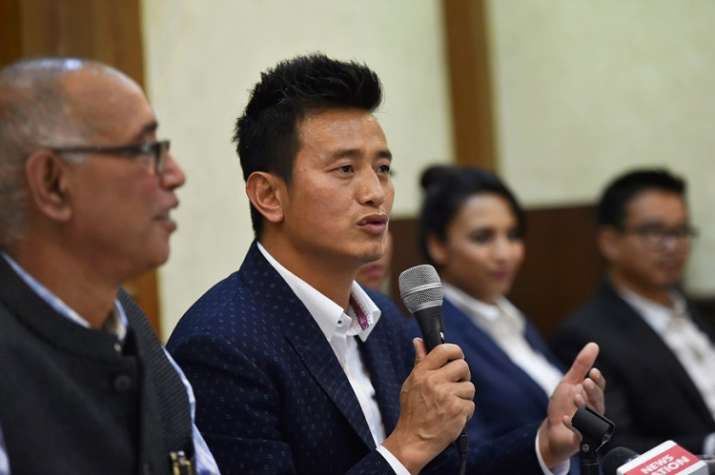 Footballer-turned-politician Bhaichung Bhutia has moved the Supreme Court seeking clarification over a 1994 judgement over the word 'immigrant' used for Nepali Sikkimese. Bhutia, who launched his own party Hamro Sikkim earlier this year after moving out of Mamata Banerjee's Trinamool Congress, accused Sikkim Chief Minister Pawan Chamling of doing nothing in this regard.
Bhutia's party want the Supreme Court to either expunge or clarify over the word to prevent any unrest in the region. 
Supreme Court in its 1994 judgement of RC Poudyal vs UOI had used the word 'immigrants'  for people of Sikkim from Nepali origin. Bhaichung Bhutia said some political parties are misusing this to create unrest among Bhutias, Lepchas and Nepalese. "We have filed an application in Supreme Court to clarify this word 'immigrant' and want the same to either be expunged or clarified so that there in no unrest in the society in the state," he said.
Ready for coalition with anyone for betterment of Sikkim: Bhaichung Bhutia
The former Indian football captain said his outfit will form a coalition with anyone wanting to work for the betterment of his state. Bhutia said his Hamro Sikkim Party is currently in touch with national as well as regional parties which want progress of Sikkim.
"We are talking to all the parties right now. Whichever parties - national or regional - are wanting to work for the betterment of Sikkim, we are ready to form a coalition," Bhutia said during a press conference in New Delhi.
The general elections are scheduled to be held in April or May next year.