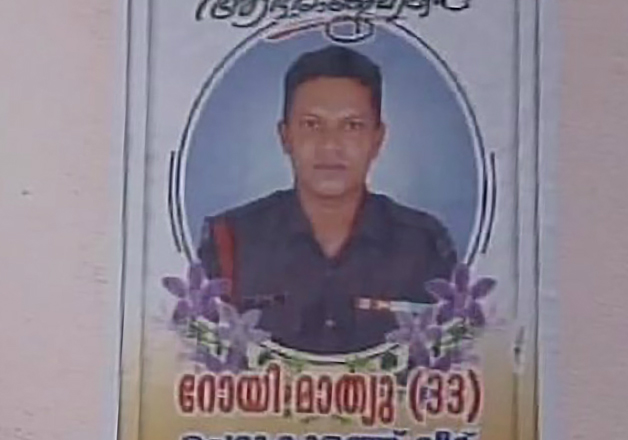 The mystery surrounding the death of an Army jawan, who featured in a viral video on the abuse of the 'buddy' system in military camps, is likely to be resolved very soon with the help of a diary found on him.
Roy Mathew, who had featured in a viral video on the abuse of the 'buddy' system in military camps, was found dead in an abandoned barrack in Nashik district of Maharashtra earlier this week. 
According to a report in The Times of India, Mathew had in the diary claimed that the voice in the video was not his. Mathew even wrote in Malayalam that it was 'better to die than face a courtmartial'.
Citing sources, the report further said that the diary is likely to be considered as a suicide note and is now in police's possession.
Mathew hailed from Ezhukon in Kollam district of Kerala. He was found hanging from the ceiling of a room in an abandoned barrack in Deolali cantonment in Nashik on Thursday.
According to the report, Mathew had also penned an apology to his wife, other family members and the colonel to whom he reported.
Meanwhile, the Army has ordered an inquiry into how the sting took place.
Police said that they are questioning other sepoys of Mathew's unit. The journalist who conducted the sting operation may also be quizzed. The cops will also record his wife Fini's statement.
On the other hand, the autopsy report had found no external injuries on Mathew's body. However, his family has alleged foul play in Mathew's death. 
His family in Kerala said that Mathew had made his last phone call to them on February 25 and from the way he talked it was evident that he was in a frigthened state.
The deceased was shown in the video, with his face covered, narrating the woes of soldiers. The video also showed soldiers walking dogs of officers and taking their children to school. The sting operation had led to criticism of the British-era Sahayak (buddy) system. 
Police said that Mathew, whose body was decomposed, might have died three days ago. The soldier had been missing from the Artillery Centre in Deolali since February 25 after the sting video went viral.
Mathew was attached for 'buddy duties' with a Colonel-rank officer at the Centre.