Follow us on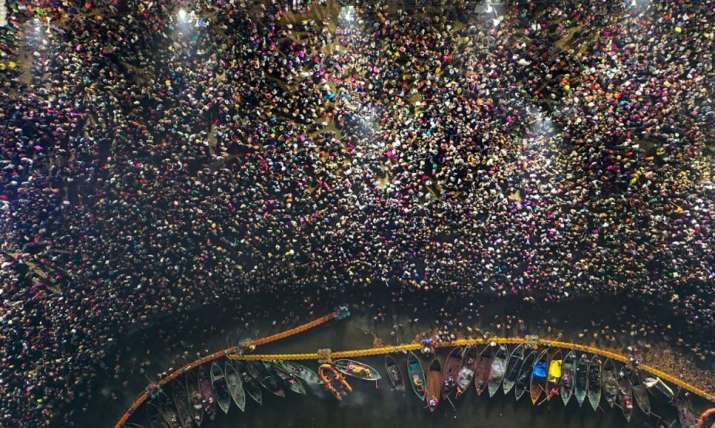 At least two crore people are expected to participate in the third 'shahi snan' of the ongoing Kumbh on Basant Panchami today. All the roads from the neighbouring districts led to Sangam city as devotees from different parts of the state and country arrived here to participate in the bath.
The Mela commenced on January 15 on Makar Sankranti, the first bathing day, and the Mahashivratri on March 4 will mark its last bathing day.
'Shahi snan' is the central highlight of the Kumbh Mela and the most important part of the celebration. It is only after the completion of 'shahi snaan' that people are allowed to take the holy dip.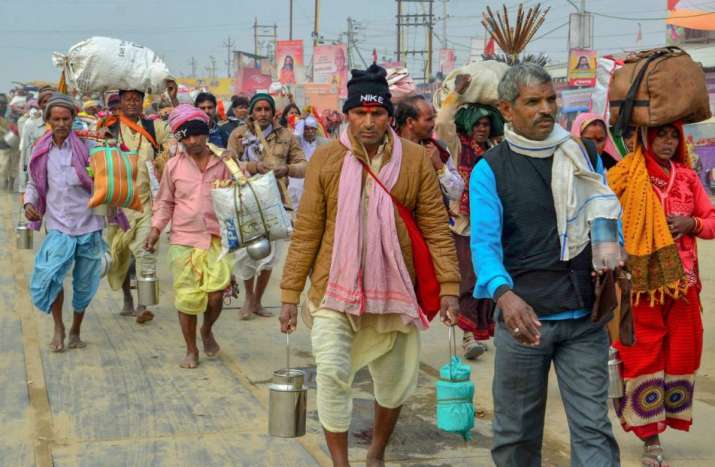 Prior to Basant Panchami, shaahi snaans were held on Makar Sankranti on January 15 and Mauni Amawasya on February 4.
Allahabad Mayor Abhilasha Gupta Nandi told PTI, "Basant Panchami is the third and the last shaahi snaan of the Kumbh. By taking three dips on this day, a devotee gets the blessings of Ganga, Yamuna and the mythical Saraswati rivers. Hence, it holds tremendous significance for devotees."
(With inputs from PTI)