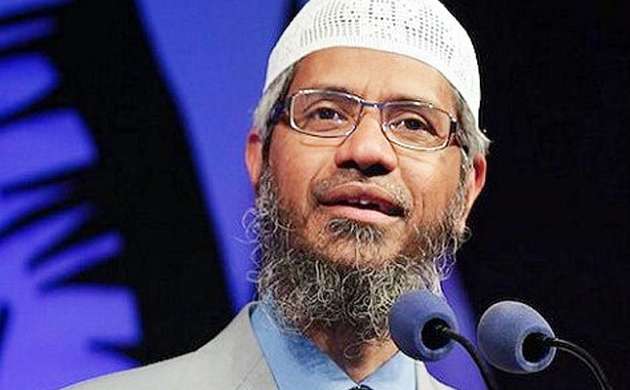 Controversial Islamic preacher Zakir Naik warned the government against putting a ban on his Islamic Research Foundation (IRF) saying that such a step will set a precedence for "unspeakable injustices" against Indian Muslims.
Naik, in an open letter to the government and fellow Indians, said he had done anything wrong that would make him an enemy of the Indian State.
"If IRF and I are banned, it will be the biggest jolt to the country's democracy of recent times," he said. 
"I do not say this just for me but because this ban will set a precedence of unspeakable injustices against the 20 crore Muslims of India."
"Let's not be gullible enough to assume that there isn't a deeper agenda behind this vicious campaign. 
"This is not just an attack on me, it's an attack against Indian Muslims. And it's an attack against peace, democracy and justice," said Naik, whose sermons are said to have helped some young Muslims to become radicals both in India and abroad.
He said a ban on his organization would "embolden and encourage every fringe element in the country to do as they please".
Describing himself as the "biggest name and the most popular figure" among Muslims, Naik said: "If you can bring down and demonize this figure of the community, the rest becomes a cakewalk.
"That, I think, is what is happening. It may sound like a conspiracy theory, but I honestly cannot find any other plausible reason."
(With IANS inputs)