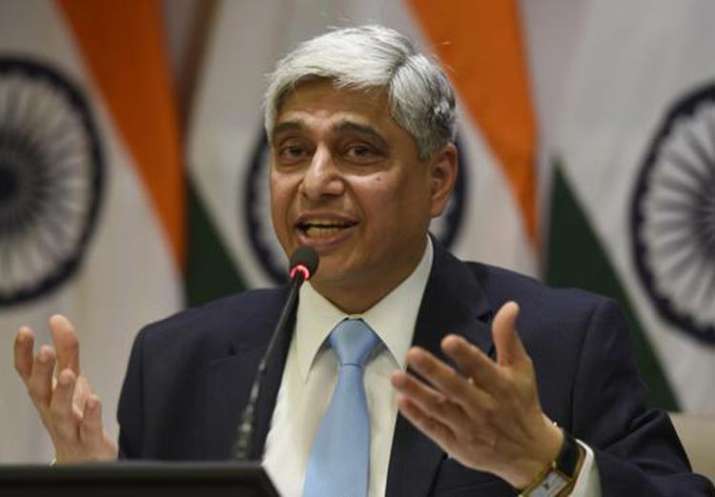 India has formally taken up the issue of China's move blocking a UN ban on Jaish-e-Muhammed chief Masood Azhar with the Chinese government, issuing a demarche to Beijing on the matter. 
The Ministry of External Affairs said that demarches had been served to the Chinese embassy in New Delhi and in the foreign office in Beijing by the Indian embassy.
China blocked the US' move at the United Nations to have Pakistani militant Masood Azhar declared as international terrorist under the 1267 Committee of the Security Council. 
Speaking on the issue, Ministry of External Affairs spokesperson Vikas Swarup said that India hopes that China would eventually come around to accepting the view that it was not a bilateral issue with Pakistan but a matter of global terrorism.
"We don't view this as a bilateral matter between India and Pakistan but as an issue of global counter terrorism. We hope that eventually China will also come around to accepting this view," Swarup said.
Swarup described the move to ban Azhar as a "classic counter-terrorism proposal" and hoped that China will also come around to accept this view. 
"This proposal was not moved by India but by three permanent members of the UN Security Council - the US, UK and France. It is our understanding that this was a classic counter terrorism proposal meant to proscribe a dreaded terrorist leader Masood Azhar whose organisation the Jaish-e-Mohammad has already been proscribed by the UN 1267 Committee," he said.
"Have taken up this matter both in New Delhi with the Chinese Ambassador. I understand a similar Démarche being made in Beijing," he added. 
India's sharp reaction came a day after China defended its decision to block the US-initiated proposal in the UN for designating Azhar as a global terrorist, saying the "conditions" have not yet been met for Beijing to back the move. 
"The purpose for China to place the technical hold is to allow enough time for discussion among relevant parties to reach a tenable decision widely accepted by the international community," Chinese Foreign Ministry spokesperson Lu Kang said on Wednesday.
"We put out technical hold after we had several rounds of consultations with India. We hope relevant parties have enough time to consult with each other to make sure that the decision made by the Committee will be based on consensus representing the broad international community," he said. 
He said that the "conditions" have not yet been met for Beijing to back the move to put a ban on Azhar.
Kang further added that Beijing resorted to this move to allow the "relevant parties" to reach a consensus.
Responding to this, Swarup said that if there is a change in the Chinese position, there will be a consensus as well. 
Swarup also said the proposal was submitted on January 19 after induction of four new members to the UN Security Council. 
China has put a "hold" on the US-initiated proposal, which comes barely weeks after India's bid to get Azhar banned by the UN was scuttled by Beijing last December. This has prompted India to take up the matter with the Chinese government.