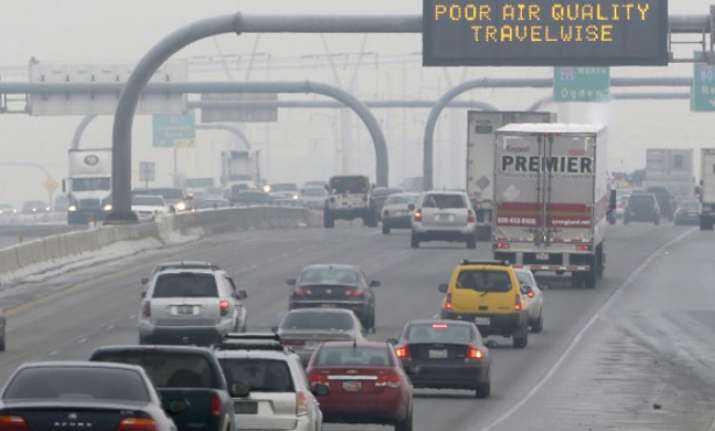 New Delhi: In an order that is aimed to improve the deteriorating quality of air in the national capital, the National Green Tribunal has directed the Delhi transport authorities to deregister all diesel vehicles operating in the city that are more than 10 years old.
The order issued by the NGT is effective immediately. The tribunal also ordered the RTO to provide a list of all the deregistered vehicles to the Delhi Traffic Police.
NGT plans to impose similar bans on many cities that are affected by high-levels of pollution across the country.
The tribunal had also said such vehicles coming from other states should also not be allowed to enter Delhi.
Vehicles more than 15 years old are already banned in Delhi.
The tribunal today asked the Centre what it was doing to promote hybrid vehicles and buses.
Last week, the NGT asked the Delhi government to submit an action-taken report on the ban orders and give data on the number of cars impounded.
In the last year, the National Green Tribunal (NGT) and the Supreme Court have issued stringent orders to curb diesel use in Delhi.
While the NGT, on April 7, 2015, banned diesel vehicles older than 10 years from plying on the roads, the Supreme Court in December, 2015 banned registration of diesel vehicles with engine capacity of over 2000 cc. In May this year, the top court reiterated that diesel taxis would eventually have "to go".
Last April, the NGT banned all diesel vehicles older than 10 years from the city. In 2014, the green court said all – diesel and petrol -- vehicles more than 15 years old won't be permitted to run on city roads.
But despite the orders, older cars continued to ply on Delhi's roads with the city government saying it didn't have the jurisdiction to ban old vehicles.
Diesel has been termed a dirty fuel for the hazardous fumes it emits on combustion. The exhaust can cause cancer and worsen existing allergies and conditions like asthma and irritation in the nose and lung tissue.
In May, The NGT banned light and heavy diesel vehicles, which are more than 10 years old, in six major cities, including state capital Thiruvananthapuram and commercial capital Kochi, in Kerala.
"All the diesel vehicles whether light or heavy which are more than 10 years shall not be permitted to ply on the roads in the major cities like Thiruvananthapuram, Kollam, Kochi, Thrissur, Kozhikode and Kannur," the Bench said in its order.