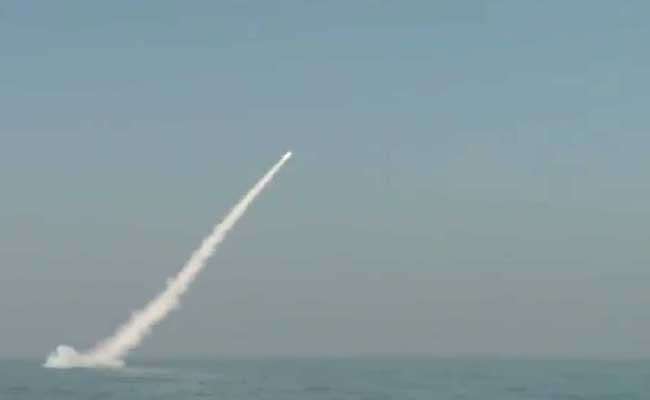 A day after Pakistan claimed to have conducted the first "successful test fire of nuclear-capable submarine-launched cruise missile (SLCM) Babur-III", top Indian Navy sources suggested that the launch may have been faked.  
Experts, including those from Navy, said that the footage released by Pak military may have been fudged. 
Pakistan on Monday had tweeted out a video of the launch showing a missile being fired from a submarine. 
#Pakistan successfully test fired first Submarine launched Cruise Missile Babur-3. Rg 450 Km. #COAS congrats Nation and the team involved. pic.twitter.com/YRNei5oF65

— Maj Gen Asif Ghafoor (@OfficialDGISPR) January 9, 2017
Inter Services Public Relations, the media wing of the Pakistani military, said in a statement that the missile, Babur-3, with a range of 450 kilometers was fired from an underwater, mobile platform and hit its target with precise accuracy. 
However, Indian Navy, which monitors such activity in its neighbourhood, said there was no missile test off the coast of Pakistan yesterday, sources said.  
Experts pointed out that the video shows two missiles and not one. While one missile that emerges from water is grey, another shot shows the missile's colour as orange. 
The Navy also questioned the time taken by the missile, which implies the speed to be much faster than practically possible. Experts believe that the video of the launch released by the Pakistan Army is computer-generated.  
Babur-3 is a sea-based variant of Ground Launched Cruise Missile (GLCM) Babur-2, which was successfully tested earlier in December, last year, Pakistan military said in a statement.  
The Babur-3 SLCM incorporates state-of-the-art technologies including underwater controlled propulsion and advanced guidance and navigation features, duly augmented by Global Navigation, Terrain and Scene Matching Systems. 
The Pakistan military said that the development of new missile gives the country a "credible" second strike capability. 
The missile features terrain hugging and sea skimming flight capabilities to evade hostile radars and air defenses, in addition to certain stealth technologies, in an emerging regional Ballistic Missile Defence (BMD) environment, the statement said.