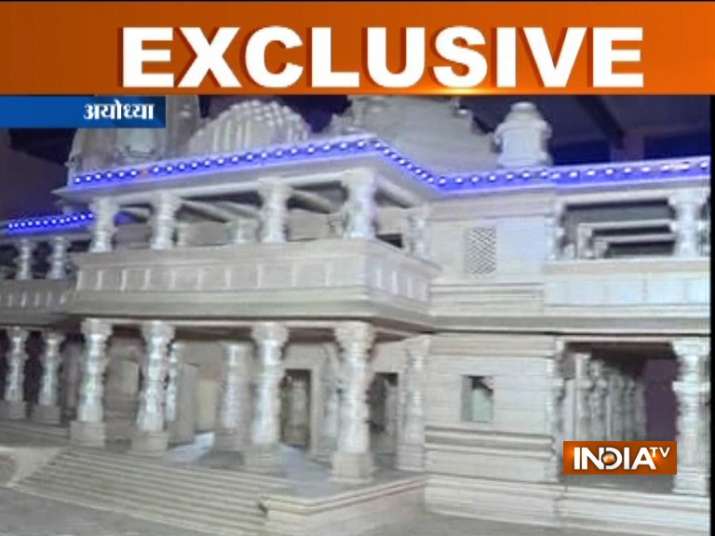 The controversy over the proposed Ram temple in Ayodhya is making headlines these days though the matter is pending in the Supreme Court. One section of people is in favour of waiting for the apex court verdict. However,  another section is asking the government to bring an ordinance to pave the way for the construction of a grand Ram temple at the disputed site.
Nobody knows when and how the Ram temple will be constructed in Ayodhya. However, India TV has accessed the exclusive visuals of the model of the proposed Ram temple in Ayodhya.
How would Ayodhya's Ram temple look like?
The Ram temple model is made of wood. According to this model, every pillar will have 16 images carved on it. 
On the ground floor of the temple, the pillars will be 16.5 feet tall. At the top of these pillars, there will be three-feet-thick stone beams. Around one-foot-thick stone roof will rest over these beams. 
The pillars on the first floor will be 14.5 feet tall. The wall of the temple will be made of 6-feet-thick stones. 
All the raw materials required for the construction of the Ram temple are in ready condition.  
The bricks have reached Ayodhya from across the country. The shaping and carving of stones are underway. More than 50 per cent work has been completed. The preparation is complete for the first floor of the temple. Every brick has Lord Ram's name inscribed on it.
Watch: Here's how Ayodhya's Ram Mandir would look like after construction