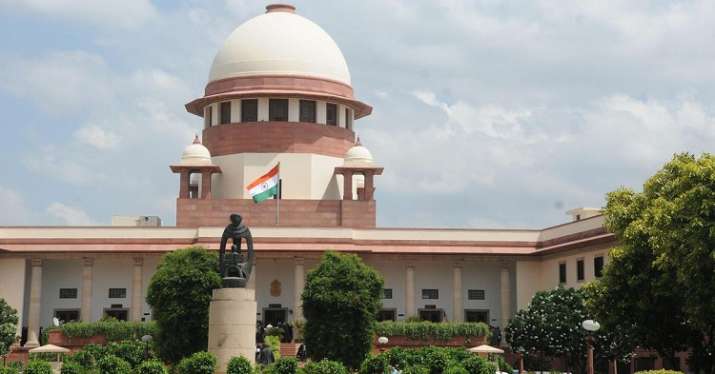 Five-judge Constitution Bench of the Supreme Court on Thursday said there will be no hearing in the case for the day, only the date and schedule will be decided. The new bench will be constituted on January 29. Further, Justice UU Lalit recused himself from hearing the case after advocate Rajeev Dhavan pointed out that Justice Lalit had appeared for Kalyan Singh in the matter, which means a new judge will be appointed for the case.
Various Hindutva organisations have been demanding an ordinance on early construction of Ram temple at the disputed site.
In a recent development, Prime Minister Narendra Modi had suggested that any decision on an ordinance on Ram temple in Ayodhya can happen only after the completion of the judicial process.
"Let the judicial process take its own course. Don't weigh it in political terms. Let the judicial process be over. After the judicial process is over, whatever be our responsibility as government, we are ready to make all efforts," the prime minister had said during an interview.
Ayodhya land dispute hearing HIGHLIGHTS: 
10:48 am: Justice UU Lalit recuses himself from hearing the case after advocate Rajeev Dhavan pointed out that Justice UU Lalit had appeared for Kalyan Singh in the matter
10:44 am: New bench to be constituted on January 29
10:41 am: No hearing in Ayodhya land dispute case today, only date and schedule to be decided: Supreme Court
10:35 am: Five-judge Constitution bench of Supreme Court begins hearing in Ayodhya land dispute case
09:58 am: Heavy security deployed outside Supreme Court ahead of hearing in Ayodhya land dispute case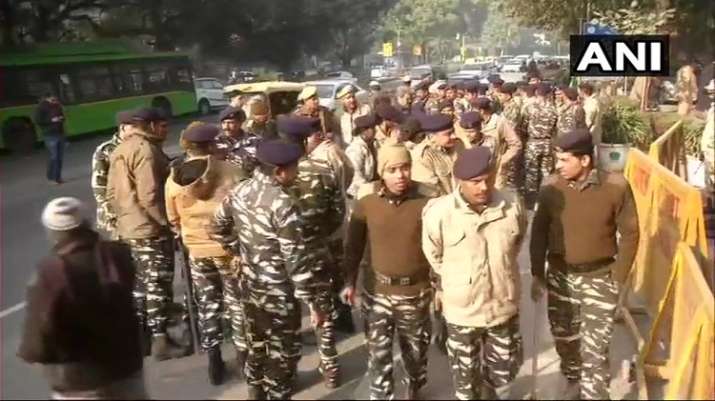 09:34 am: Lawyers of the Congress party are trying to draw political advantage by obstructing the hearing of Ayodhya land dispute case in the Supreme Court: BJP's Prem Shukla to India TV 
09:18 am: Mosques in other countries are demolished for the construction of highways. However, we in India only want the construction of Ram temple at the site because it is the birth place of Lord Ram: VHP's Shriraj Nair to India TV 
09:02 am: Hearing in Ayodhya land dispute case is likely to begin at 10 am in the Supreme Court
Watch full news