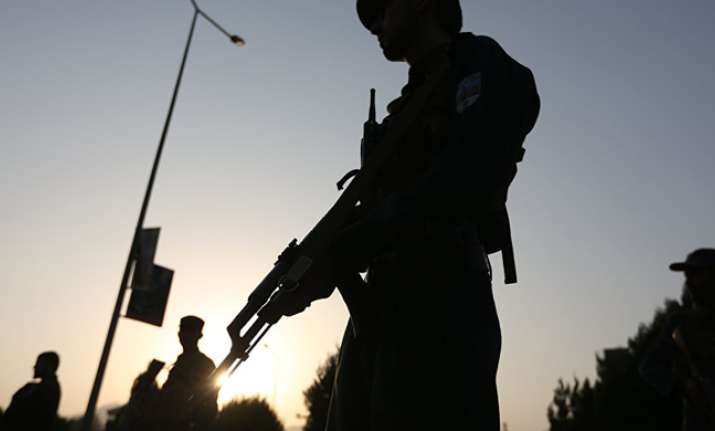 The terror attack in Anantnag that claimed the lives of seven Amarnath Yatra pilgrims on Monday highlights the vulnerabilities and challenges security forces face in the restive South Kashmir region. Moreover, as Jammu and Kashmir Chief Minister Mehbooba Mufti put it, it comes as a "blot on all Kashmiris and Muslims". Seven people, including six women, were killed in the attack on a bus carrying pilgrims from Gujarat's Valsad. Terrorists attacked the bus near Khanabal in Anantnag district around 8:20 pm, over one hour after the patrolling by security forces on the Srinagar-Jammu national highway had wound up.
"Pilgrims come to Kashmir every year for the yatra despite all the difficulties. And seven people died today (Monday). I have no words to condemn it. I hope the security forces and the Jammu and Kashmir police arrest the perpetrators forthwith and take stern action against them," she said.
 

"This incident is a blot on all Kashmiris and Muslims. We will not keep quiet till we bring the culprits to book," the CM said.

 
Mehbooba's remarks assume significance in view of the fact that the Amarnath Yatra is an yearly ritual undertaken by thousands of Hindu pilgrims every year. While the attack on Amarnath pilgrims this year may be the biggest in 17 years, this is not the first time that the Amarnath Yatra has come under attack by militants.
2002: 8 pilgrims killed, 30 injured
A total of 8 people were killed and 30 injured in a pre-dawn attack on the Nunwan camp on the way to the Amarnath shrine. The attack happened despite the presence of nearly 15,000 security personnel and policemen for protection to the Amarnath pilgrims. Frontline had reported that terrorists from the 'al-Mansuriyan', a front organisation of the Lashkar-e-Toiba, were responsible for the attack.
2001: Six pilgrims killed
At least six pilgrims, including three women, were among the 13 believed killed in a twin grenade attack at a camp near the Amarnath shrine on the night of 20 July 2001. The militants then opened fire killing two police officers as well. The Hindu reported that the attack took place at around 1:25 am near Sheshnag, one of the highest stops on the way to the Amarnath cave.
2000: 30 pilgrims killed
On August 1, 2000, terrorists opened fire on over 95 people, killing around 30 pilgrims in Pahalgam town of  Anantnag district in Jammu and Kashmir, the BBC reported. The August 1 attack set off a series of strikes at five other places in the Valley, killing at least 58 people, according to a report by The Tribune.