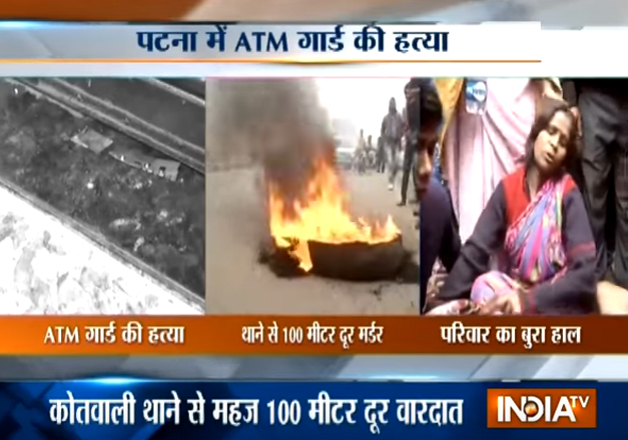 A group of unidentified people in Patna killed a security guard of an ATM booth and decamped with looted cash this morning, police said.
Police said that the deceased guard has been identified as Deepak Kumar. He was found dead outside the Central Bank's ATM booth in Maurya Lok here.
Agitated residents and relatives of the guard blocked the roads and burnt tyres to protest against the incident.
They demanded the arrest of those behind the crime and compensation to the family of the victim.
According to the police, prima facie it appears that the armed men killed the guard when he resisted their attempt to loot the cash in the ATM machine.
Patna Senior Superintendent of Police, Manu Maharaj, told the media that the police have began a probe into the incident. 
"The police will arrest those involved in the crime. We have collected CCTV footage and other evidences from the site," Maharaj said.
Maurya Lok is a posh shopping centre in the capital. It is known as a safe zone for visitors as patrolling police have been deployed round-the-clock.