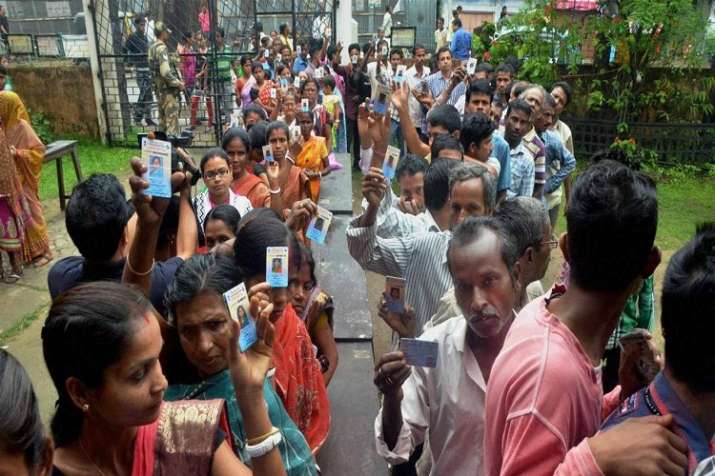 The Supreme Court on Tuesday ordered re-verification of ten per cent of the people in Assam who were excluded from the National Register of Citizens (NRC) draft. 
A bench of judges Ranjan Gogoi and RF Nariman said that the re-verification of those excluded from NRC was a 'sample survey' and its schedule would be decided later.
The apex court deferred the scheduled date of August 30 for receipt of claims to the draft NRC, as it pointed out certain contradictions in the Centre's Standard Operating Procedure (SOP) in filing the earlier draft.
The top court raised doubts over the Centre's proposal to allow a claimant to change his legacy document for inclusion in the draft.
The second draft NRC list was published on July 30 in which out of 3.29 crore people, the names of 2.89 crores were included.
The names of 40,70,707 people do not figure in the list. Of these, 37,59,630 names have been rejected and the remaining 2,48,077 are on hold.
On July 31, the apex court had made it clear that there will be no coercive action by authorities against over 40 lakh people, whose names do not figure in the NRC while observing that it was merely a draft.
It had then asked the Centre to formulate modalities and the SOPs including timelines for deciding claims and objections arising out of the publication of the draft.
Earlier, the apex court had asked the Assam NRC coordinator to place before it the data of district-wise percentage of the population excluded from the draft in the state.
On August 14, the Centre had told the apex court that distinct IDs will be created by collecting biometric details of 40 lakh people filing claims and objections with respect to the NRC.
It had said that after the publication of the final list of NRC, those people whose names will figure in it will be given usual Aadhaar number as applicable to legal residents in the country.
The first draft of the NRC for Assam was published on the intervening night of December 31 and January 1 in accordance with the top court's direction.
Names of 1.9 crore people out of the 3.29 crore applicants were incorporated then.
Assam, which had faced an influx of people from Bangladesh since the early 20th century, is the only state having an NRC which was first prepared in 1951.