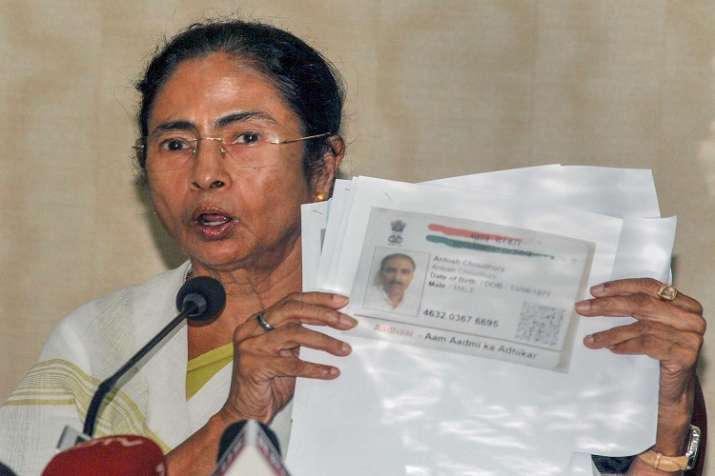 West Bengal Chief Minister Mamata Banerjee's remark that Assam National Register of Citizens (NRC) draft will lead to 'civil war, bloodbath' has now earned her police case. According to reports, BJYP, BJP's youth wing, in Assam's Dibrugarh have filed a case against Mamata accusing her of inciting "hate and tension" among communities.
Mamata Banerjee has been leading the Opposition's charge against the Centre over the Assam NRC draft controversy and has accused the BJP government of trying to divide the country on religious lines.
"The NRC is being done with a political motive. We will not let this happen. They (BJP) are trying to divide the people. The situation cannot be tolerated. There will be a civil war, blood bath in the country," Mamata said at an event in New Delhi on Tuesday. 
The BJP has accused Mamata and othe Opposition parties of spreading misinformation and creating an environment of fear over Assam NRC.
"Some people are unnecessarily trying to create an atmosphere of fear. I want to assure all that there is no need for any apprehension or fear. Some misinformation is also being spread. The NRC process has been done impartially," Home Minister Rajnath Singh had said in Lok Sabha assuring people of Assam that there was no need to panic. 
The NRC draft list, which was released on Monday, left out nearly 40 lakh people in Assam, incorporating names of 2.89 crore people out of 3.29 crore applicants. The list was updated for the first time since 1951, to account for illegal migration from nearby Bangladesh.