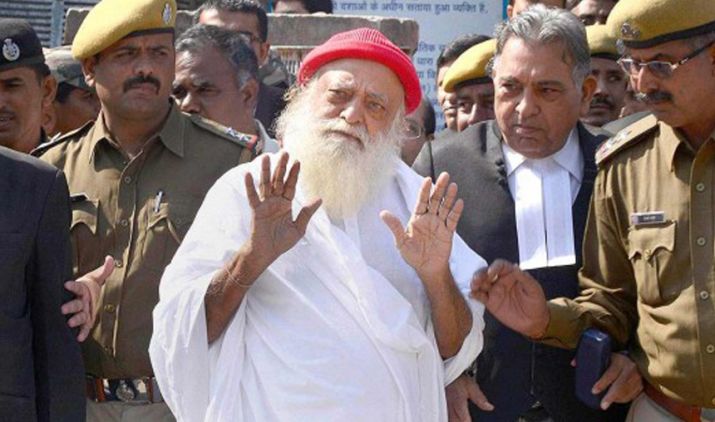 The father of the rape victim expressed satisfaction after self-styled godman Asaram's conviction by Jodhpur SC/ST Court on Wednesday.
"I am happy to get justice," PTI quoted the father of rape victim as saying after Asaram's conviction by court today.
Victim's father, who is in Shahjahanpur, told media persons that he and his family had complete faith in judiciary and they are happy that they got justice. "We had complete faith in the judiciary and are happy that we got justice," he told mediapersons soon after the court verdict. "For the past four years, our family members had not been coming out (of our house)...it is satisfying that the verdict has gone against him," he said. "We were living in constant terror, our business was adversely hit," he said. 
Speaking about the hardships faced by the family during the trial of the case, he said he was given "allurements and life threats" "...his (Asaram's) men asked me to go before the media and say that he is innocent and the court will free him and they will give me as much money as I want...with police security at our place, threats were also sent through our relatives," he said. Terming the self-styled godman as a "fraud", the father said such people brainwash god-fearing commoners and gradually win over their loyalty making them believe that "the guru is supreme". 
"People like us are brainwashed into believing that they are incarnation of God. Their so-called mystic powers are repeatedly mentioned and they become the focus of their disciples," he said. "When we got completely brainwashed, we were told that there are gurukuls where our children will do good," he said. "When I came to know what had happened to my daughter, it was shattering for us...we lost all faith in him when we learnt about his misdeeds," he said, demanding the "strictest punishment" to Asaram.
Asaram was on Wednesday awarded life term by Jodhpur SC/ST Court for raping a teenager at his ashram near Jodhpur in 2013. Special Judge (SC/ST court) Madhusudhan Sharma delivered the verdict in the Jodhpur Central jail premises. 
Read More: Asaram rape case verdict LIVE updates: 'Godman', two aides convicted under Sec 376 of IPC, Pocso Act