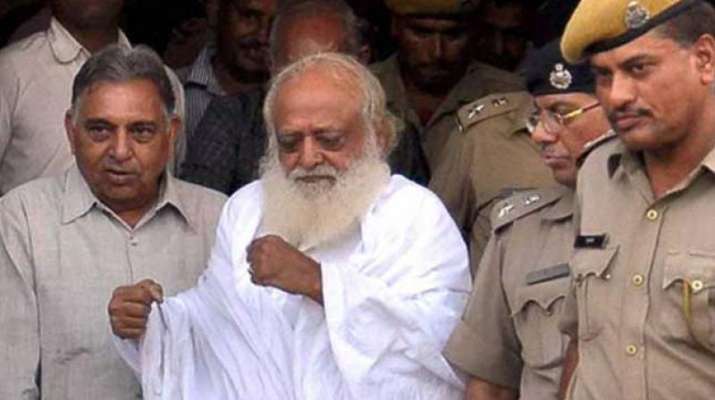 Senior police officer Ajay Pal Lamba received hundreds of threatening phone calls and letters warning him against probing the rape case against self-styled godman Asaram. However, the top cop was determined to get justice for the 16-year-old girl who had accused Asaram of raping her inside his ashram in Jodhpur. 
Lamba, who was deputy commissioner of police (DCP), Jodhpur West, when the case was handed over to him in August, 2013, was forced to shift his family to Udaipur beacause of the threat. But he continued probing the case.
Lamba, who is now Superintendent of Police (anti-corruption bureau) in Jodhpur, took to social media to express satisfaction over the conviction and sentencing of Asaram. 
"Finally truth prevailed. Justice delivered in Asaram Bapu case with conviction of accused Asharam in a case of sexual assault on a minor girl during the night of Independence day of 2013. Judgement is a landmark in criminal jurisprudence in the country. It is heartening to witness that if the law of land is implemented impartially, then even weakest can afford to take on the mights of most influential person like Asaram,"  Lamba wrote on his Facebook page. 
Also read: Law is blind, says rape accused Asaram Bapu
"Kudoes to the whole team who was associated with me in taking this case to its logical conclusion in the most efficient and professional manner despite all odds. Thanks to colleagues, seniors and all members of the team whose support meant a lot for me in the entire phase of this case. My gratitude to all well wishers who stand for the cause directly or indirectly by contributing in own ways. Thanks to one and all. God bless the victim and family. Jai Hind...." the police officer added.
Watch: Asaram convicted in rape case, to spend rest of his life in jail
A Jodhpur court on Wednesday awarded life sentence to Asaram after holding him guilty of raping a teenage girl in his ashram five years ago, the second case of a powerful spiritual leader being convicted of a sexual offence in less than a year after Dera Sacha Sauda head Gurmeet Ram Rahim last August. 
Also read: Happy that we got justice, have complete faith in judiciary', says father of girl raped by Asaram
Special judge Madhusudan Sharma's verdict was read out in the Jodhpur Central Jail where 77-year-old Asaram has been kept for over four years. According to reports, as soon as the judge read out the verdict and sencenting, Asaram broke down inside the court.