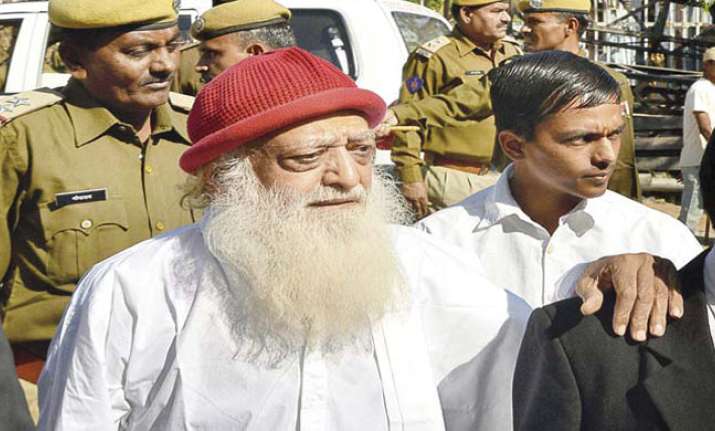 Ahmedabad: Gujarat police and the state unit of the Anti Terrorist Squad (ATS) today claimed a major breakthrough saying they have nabbed the man believed to have been involved in the murder of three key witnesses in the sensational rape case of self-proclaimed godman Asaram Bapu.  
The man, identified as Kartik Haldar and hails from West Bengal, was arrested from Raipur in Chhattisgarh, police said.  He is accused of the murder of three key witnesses in the case, viz., Amrit Prajapati, Akhil Gupta and Kripal Singh.
"Kartik carried out the attacks in a planned manner. He used to keep a watch on the victims movements several days before the attack. He used to conduct repeated surveys before making the final attack," J K Bhatt, JK Bhatt, Joint Commissioner of Police (Crime Branch) and in-charge IG of ATS Gujarat, told IndiaTV.
Haldar had also attempted to kill four other persons who were directly or indirectly associated with the rape cases filed against the jailed religious leader in Jodhpur and Ahmedabad, the official said.
During interrogation, Haldar told officials he had been instructed by other followers of Asaram to kill these witnesses so as to weaken the cases against the controversial preacher, ATS said in a statement.
Haldar, a sharp shooter and henchman of the self-styled godman, also told the police he was funded by some of the sadhaks of Asaram's ashrams located in various parts of the country, it stated.
He was allegedly involved in the killings of Asaram's personal doctor Amrut Prajapati in June 2014, his assistant-cum-cook Akhil Gupta in January 2015 and another key witness, Kripal Singh, in July 2015 in different parts of the country, said the release.
All of them were shot from close range as part of a conspiracy to eliminate those who had given their testimonies against Asaram, ATS said.
Prajapati, an Ayurvedic doctor, was shot dead by Haldar at his dispensary in Rajkot. The doctor was vocal about Asaram's misdeeds and also became a witness in the rape case, filed by one of the two victim sisters in Ahmedabad three years back.
Gupta became a witness in the same case in 2013. He was fatally shot by the accused near his house in Muzaffarnagar, Uttar Pradesh. The probe in this case was handed over to CBI.
The sharp shooter then targeted Singh, who was killed in Shahjahanpur, UP. Singh used to work as a clerk in the office of a transporter whose minor daughter had lodged a case of sexual assault against Asaram in Jodhpur. Singh was the prime witness in that case, said the release.
(With PTI inputs)
Watch Video