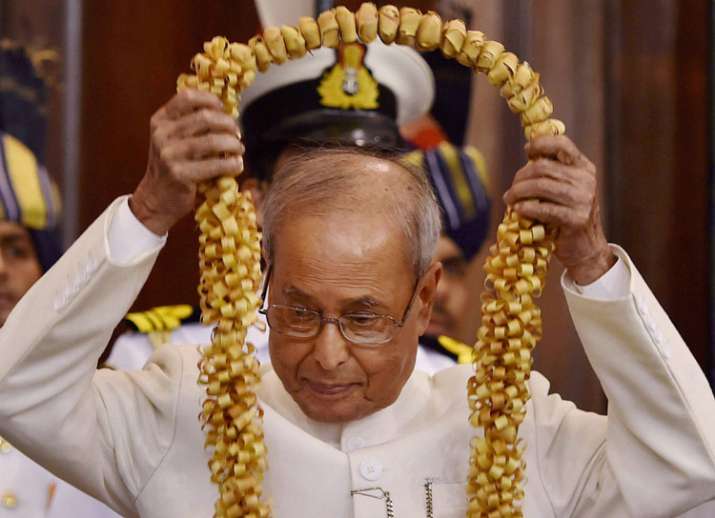 President Pranab Mukherjee will step down tomorrow, making way for his successor Ram Nath Kovind, bringing an end to his public life that began in 1969 as a Rajya Sabha MP. Pranab Da, as India's 13th president is fondly known, has ensured that he leaves his mark on the presidency. 
Addressing a farewell event at the Rashtrapati Bhavan on Monday, Prime Minister Narendra Modi said the presidential palace under Mukherjee came to be known as 'Lok Bhavan' as he has made it easier for common people to visit the prime address at the Raisina Hill. In his tenure, the long-neglected Durbar Hall was given a fresh lease of life with Mukherjee ensuring that important events were held under its dome that had pigeons nestling in it. The library was renovated. Books, including some rare ones, were catalogued and researchers given access. 
'Soul of India resides in pluralism and tolerance', says President Mukherjee in farewell address
The impressive presidential palace also opened its gates for writers, artists, innovators, scientists and students through an in-residency programme.
As President, Mukherjee also turned down several pending mercy petitions, including those of Yakub Menon, Ajmal Kasab and Afzal Guru. 

In the last five years, Mukherjee has often spoken out on headline issues. 
After the infamous Nirbhaya rape case, for instance, he cautioned society to reset its "moral compass". He also termed universities as "bastion of free thinking" and "reasoned debate" in the backdrop of media onslaught on Jawaharlal Nehru University (JNU) and Delhi University (DU) students. 
Full text: President Pranab Mukherjee's farewell address to the nation
Mukherjee is known to have generously shared his experience with others, cutting across party lines. 
Modi has often called him a father figure who hand-held him through the maze of national governance after he became the prime minister in 2014.