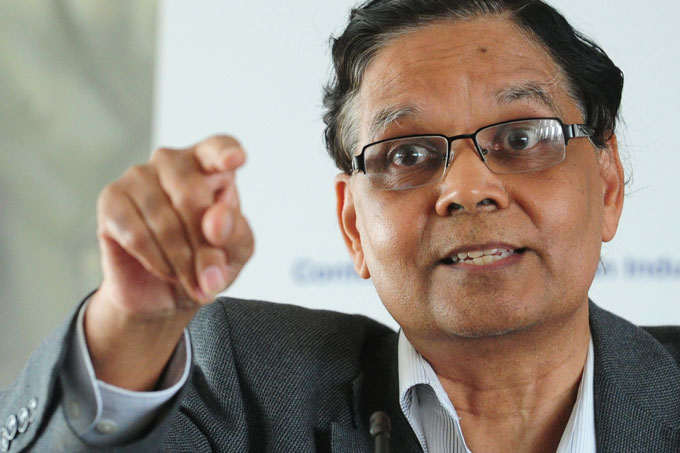 In what seems to be raising the first red flag alarming on the possibility of taxpayers being harassed post demonetisation, Arvind Panagariya, vice chairperson of Niti Aayog, is learnt to have written to the Prime Minister's Office stressing on the need to specify rules to ensure that people, especially women, are not made to suffer for having deposited old notes between November 8 and December 30. 
The Indian Express, in its report, cited government sources saying that Panagariya suggested that there should be no questions asked on cash deposits up to Rs 2.5 lakh, which would help both the taxman and the taxpayer.
Ever since the government announcement on November 8, the income tax department has been receiving information about cash deposits of over Rs 2 lakh and Rs 5 lakh from banks on a daily basis. 
According to the report, Panagariya has also suggested that there should be some "generous" formula to determine annual savings of women, which would have been deposited by them in bank accounts. 
While Indian housewives tend to set aside some part of their husband's salaries as secret savings in cash, Panagariya said that the amounts that a housewife could have accumulated had to be some generous percentage of her husband's income. 
In his letter to the PMO, Panagariya also said that demonetisation drive has also provided an opportunity to codify tax rules. This would simplify the tax regime and can prompt the government to consider lowering rates. 
With over 40 crore bank account holders in India, a scrutiny of even one per cent would mean 40 lakh accounts. The I-T department, on an average, undertakes scrutiny of just 3.5 lakh taxpayers. But this year, the department plans to analyse 'big data' on financial ytransactions being provided by banks during the demonetisation period.