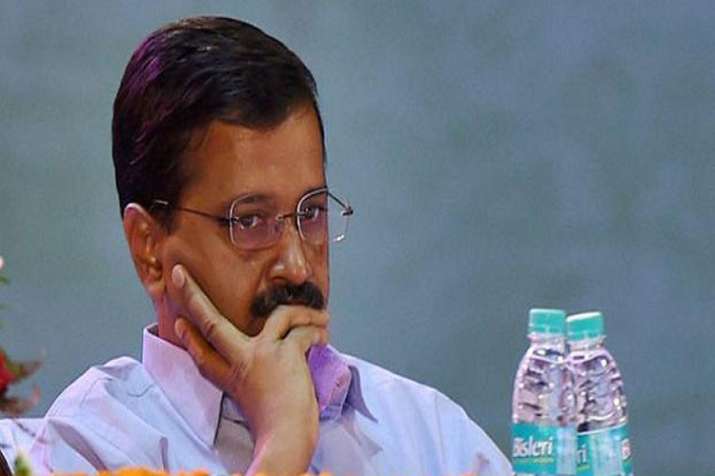 The Delhi Police on Tuesday questioned Chief Minister Arvind Kejriwal's private secretary and a junior engineer of the Public Works Department in connection with the alleged assault on Chief Secretary Anshu Prakash in February. The interrogations were held for over an hour, a senior police official said.  
Kejriwal's private secretary Bibhav Kumar, who was questioned by the police in April, was quizzed again at the Civil Lines police station on Tuesday. The questioning focussed on the CCTV cameras and on ascertaining whether the attack was pre-planned.
He was asked why the six cameras facing the entrance to the room, where the alleged incident took place, were not in recording mode. His answers did not satisfy the police. Kumar and the junior engineer, who was in charge of maintenance of the CCTV cameras, were sent notices on Tuesday and the questioning began at 12 noon.
The officials were questioned but had refused to divulge any further details, confirmed Additional Deputy Commissioner of Police (North) Harendra Singh.
The police had last week received the forensic report of the hard disk of the CCTV cameras installed at the Delhi chief minister's residence at Civil Lines. The time displayed on the CCTV cameras on the night of the alleged attack was around 40 minutes behind the actual time, according to the report.
"The forensic report did not mention whether the cameras were tampered with or the time was changed when the attack took place. The junior engineer was questioned about the time lag, whether it was deliberate or a system error," an officer, who is privy to the probe, said.
He said the engineer mentioned that they were never informed about any technical glitches in the cameras.
The police had examined the CCTV system at Kejriwal's official residence on February 23 and had seized the hard disk. Fourteen of the CCTV cameras were found to be functioning, while seven were dysfunctional.
Delhi Chief Secretary Anshu Prakash was allegedly attacked during a meeting at the chief minister's residence on February 19. The police had said Kejriwal was present at the time of the incident.
Two AAP lawmakers Amanatullah Khan and Prakash Jarwal were arrested in the case and were later released on bail. The IAS officers had denied the accusation.
Kejriwal, Deputy Chief Minister Manish Sisodia, 11 Aam Aadmi Party (AAP) lawmakers and VK Jain, the chief minister's former advisor, all of whom were present at the time of the incident, have been questioned by the police.