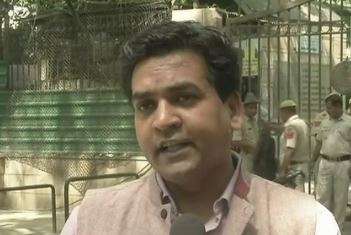 Expressing his displeasure, Kapil Mishra, Delhi MLA, on Monday said that the attendance of Delhi Chief Minister Arvind Kejriwal is less than 10% in Assembly and latter totally missed special sessions for full statehood and sealing. 
"He was there for 2 hrs. It's an insult to votes people of Delhi have given. If he isn't attending assembly his salary should be cut," he said, reported ANI.
"Delhi High Court should give direction to the CM that he should be attending Delhi assembly session. It should also give direction to Lieutenant Governor and Speaker of the Assembly to ensure that CM is attending the session," Mishra further added.
Meanwhile, Arvind Kejriwal encouraged party workers with the slogan 'L-G, Delhi Chodo' (L-G, Quit India). The ruling Aam Aadmi Party announced a city-wide campaign for full statehood to Delhi. 
The chief minister, while addressing AAP's ward-level officer-bearers and legislators at his residence equalled the fight for Delhi's full statehood with the freedom struggle. 
In a passionate address, he said Mahatma Gandhi had launched Quit India campaign during the British rule, and the Aam Aadmi Party will run 'L-G, Delhi Chodo' campaign, reported PTI.