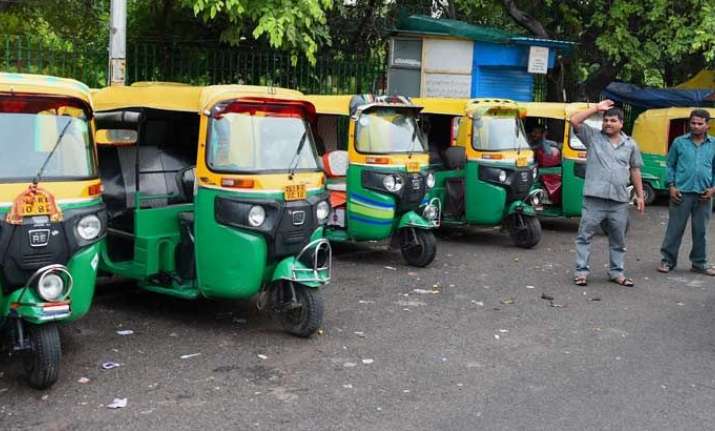 The Aam Aadmi Party (AAP) has formed a committee to revise auto fares in the national capital, in its attempt to woo autorickshaw drivers ahead of the 2019 Lok Sabha elections. According to a senior Delhi government officer, the 11-member fare revision committee will be chaired by Special Commissioner (Transport) Anil Banka and is slated to submit its report to the government in 30 days.
The committee formed through a Delhi government order, dated November 16, will also consider fair revision demands of Mini RTV bus, Metro Feeder bus, phat phat Sewage, Exo Friendly Sewage, Gramin Sewage vehicles as per the order of Transport Minister Kailash Gahlot, the official said.
It will also recommend ways to solve the problem of slow movement of traffic on the city roads.
The committee includes representatives of commuters, RWAs and students, besides transport officials as its members.
The auto fares were last revised by the Sheila Dikshit government in 2013.
The auto drivers in Delhi had extended support to the Aam Aadmi Party (AAP) and had campaigned for it in 2014 Lok Sabha polls and assembly elections in 2015.
At present, some auto unions accuse the Arvind Kejriwal-government of not doing anything to save them from onslaught of cab aggregators and meet their other demands.
The chief minister had met some representatives of these unions in July this year, who had demanded to revise fares.
They had claimed that they were assured of soon to be able to charge Rs 25 for the first kilometre, followed by Rs 10 for each subsequent kilometres covered by autos.
The existing auto fares stipulate at Rs 25 for the first two kilometers and Rs 8 for every subsequent kilometre.
There are around one lakh registered autorickshaws operating in Delhi.