Follow us on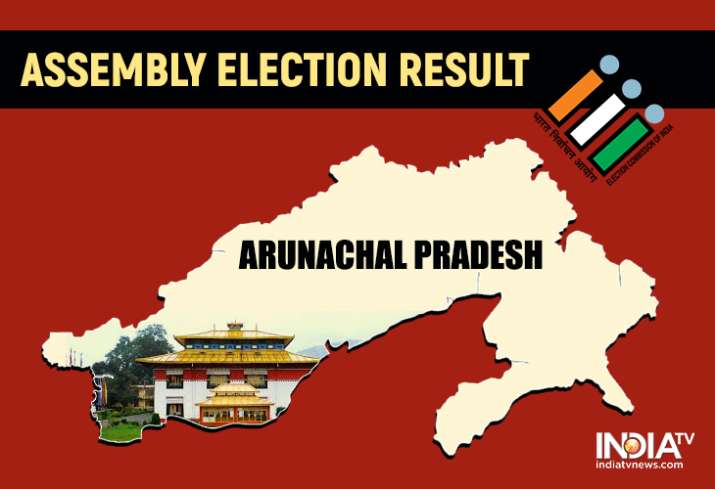 Arunachal Pradesh was one of the four states to have their assembly elections coincide with the Lok Sabha elections 2019.
The assembly elections in Arunachal Pradesh were held on April 11 which was also the Phase 1 of the Lok Sabha election 2019.
In total 60 seats of the Arunachal Pradesh assembly went to polls on April 11 and saw a voter turnout of 66 per cent.
In 2014, Indian National Congress won 42 out of the 60 seats and secured 49 per cent of the vote share.
Arunachal Pradesh assembly live updates
15:20: BJP increases gains. lead on 21 seats, JD(U) lead on 3.
11:19: BJP is still leading on 14 seats. NPP is leading on 2 seats, JD(U) is up on 1. 
10:43: BJP has taken an early lead in 15 seats