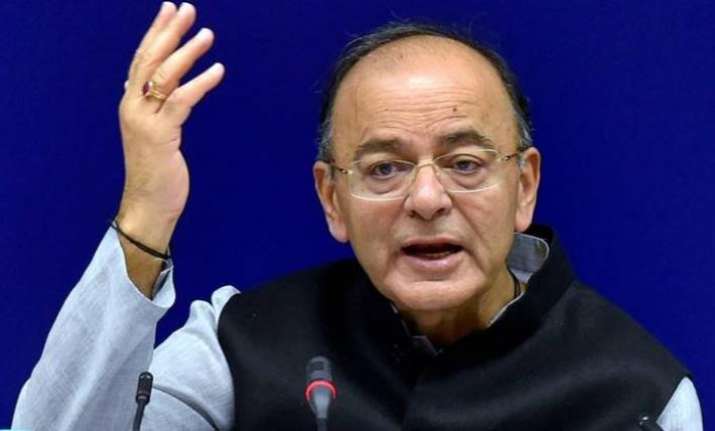 As the prospective list of PM Modi Cabinet 2.0 comes out, many have pointed at the absence of a BJP heavyweight from the list. Union Minister Arun Jaitley is likely to be excluded from Modi Sarkar 2.0. He is a veteran BJP leader who has juggled major portfolios like the finance and law ministry.
Arun Jaitley, informally called 'scholar minister' in political circles, can be man Friday of anyone at the helm of the country.
How? Sample this.
Jaitley is a lawyer by training. He has already been a law minister under former prime minister Atal Bihari Vajpayee. He has also been the minister of information and broadcasting under PM Vajpayee and PM Modi. He was the one who was entrusted with the ministry of defence when Manohar Parrikar's health deteriorated and he succumbed to pancreatic cancer.
Jaitley is so indispensable for the BJP that when he lost in Lok Sabha election 2014, the party chose to elect him in Rajya Sabha just so that he could be inducted in the Cabinet as the finance minister.
Jaitley was at the helm of the finance ministry when huge decisions like demonetisation and GST reforms were taken. It's a tough task to manage the nation's economy especially when opposition parties and economists world over are up in arms against the decisions. However, Jaitley did it all.
But as time passed, Jaitley's health deteriorated. Such was his condition that he had to go to the US to undergo treatment. He was the finance minister at the time. The treatment was underway around the time earlier this year when the date to present Budget 2019 came closer. Although Jaitley said that he would be back and would present the budget himself, Piyush Goyal had to step-in and present the budget.
Arun Jaitley wrote a letter to Prime Minister Narendra Modi a few days ago requesting him to not consider his name for the ministry. He cited ill health as a reason behind his request. However, such is the importance of Jaitley's presence in the Cabinet that the BJP and PM Modi himself have been trying to convince him to be a part of Council of Ministers.
Will he or won't he? Odds are against it. But we hope he makes it.
Read | PM Modi meets Arun Jaitley after his decision to opt out of new government
Watch | Arun Jaitley, NDA's brain and troubleshooter, will be missed in NDA 2.0