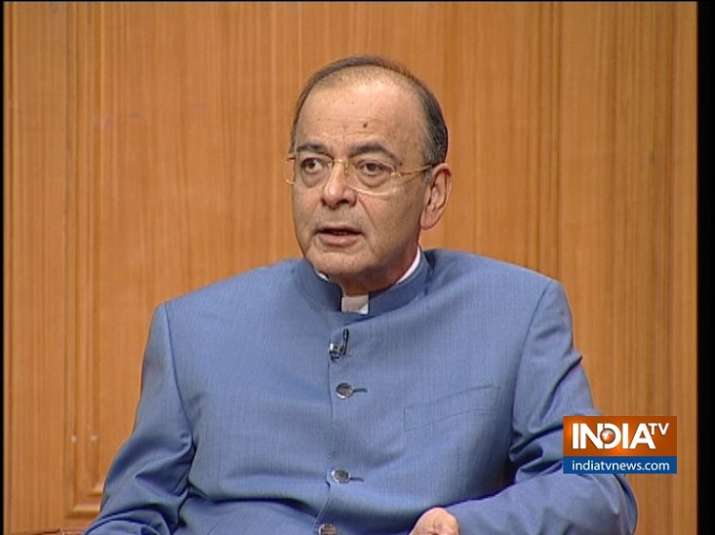 Responding to a question on Mehbooba Mufti's claim that Kashmir issue can only resolved only after talks with Pakistan, Union Minister Arun Jaitley on Saturday told India TV Chairman and Editor-in-chief Rajat Sharma that there is no use of engaging in peace talks with Pakistan unless they take a decisive action against terrorism and show its proof to the world.
"A number of efforts have already been made to hold a fruitful dialogue with Pakistan," Jaitley said. 
Talking of the events of the past, Arun Jaitley said, "Before the Kargil war, Vajpayee ji had travelled to Lahore in a bus and held talks with Nawaz Sharif."
"But Pakistan is governed by its army and not the government, so they decided to go for Kargil and this was soon after India had held talks with them," the Union minister said. 
"In January 2004, Vajpayee ji met Pervez Musharraf and reached a conclusion through dialogue, according to which, Pakistan will not be allowed to use its soil to carry out any terror activities against India," Jaitley said. 
"After 15 years today, Pakistan cannot even be trusted as a number of terrorist activities, including the Mumbai terror attacks and Uri attack, have followed even after that dialogue," Arun Jaitley said. 
Commenting on Prime Minister Narendra Modi's steps to resolve the Kashmir issue through dialogue, Jaitley said, "Before the Uri attack, PM Modi, in an unconventional step, made efforts to extend a hand of friendship towards Pakistan, following which Uri and Pathankot attacks happened."
"Our country cannot fall weak at the hands of terrorism. We can no more wait for fruitful dialogue now," Union Minister Arun Jaitley said. 
'Aap Ki Adalat' with India TV Chairman and Editor-In-Chief Rajat Sharma was telecast on Saturday at 10 pm on India TV. Union Minister Arun Jaitley talked of surgical strike, IAF air strike in Pakistan and Rafale deal among other topics on the show.
Watch Video