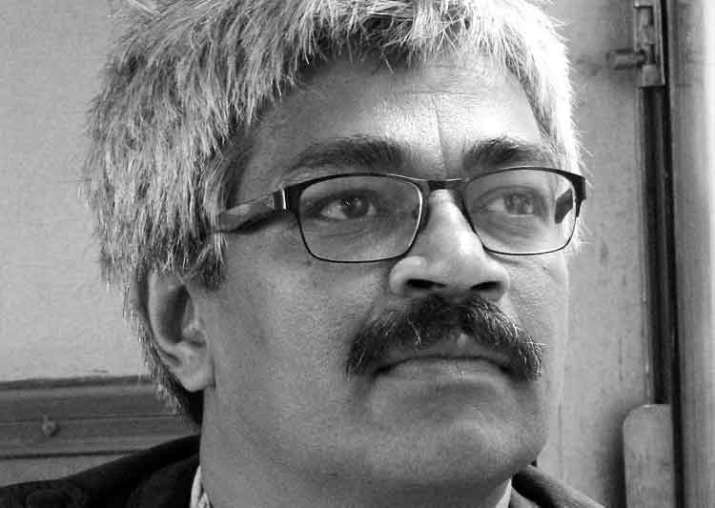 The CJM court of Ghaziabad today handed over arrested journalist Vinod Verma to Chhattisgarh Police on transit remand.  The police will now produce Verma before a Chhattisgarh court. 
Verma was arrested by the Chhattisgarh Police from his Ghaziabad residence at 3.30 am today on charges of blackmail and extortion. He has been accused of blackmailing Chhattisgarh minister Rajesh Munat using his alleged "sex CD" .
Chhattisgarh Police has booked Vinod Verma under section 384 (extortion) and section 506 (criminal intimidation) of Indian Penal Code (IPC).
About 500 porn CDs, Rs 2 lakh in cash, a pen drive, a laptop and a diary were seized from the journalist's residence, according to  Raipur SP Sanjeev Shukla. 
Vinod Verma, however, claimed that he was being framed because he had a "sex CD of a Chhattisgarh minister".  
Asked to comment on accusations that he was making CDs, Verma told journalists while being taken from the Indirapuram Police Station to court, "just pen drive... nothing else. I have nothing to with CDs. CD is in the public domain."
Verma, who earlier worked with BBC Hindi service and Amar Ujala,  was picked from Mahagun Mansion Apartments in Indirapuram, on the outskirts of the national capital, by a team of the Chhattisgarh Police with the help of the Ghaziabad Police, Senior Superintendent of Police (Ghaziabad) H N Singh said. 
According to him, a case of blackmail and extortion has been registered against the scribe at Pandri police station in Raipur district of Chhattisgarh. 
Raipur SP Shukla added that Verma has been booked under the Information Technology (IT) Act. 
The complainant, he said, was a man named Prakash Bajaj.  "He had lodged a complaint at the Pandri police station that he was being harassed over phone by an unidentified caller who told him that he had a CD of his master," Shukla told PTI. 
Bajaj had told police that the caller threatened to distribute the CD if he was not given what he asked for, Shukla said. 
He said search teams were sent to Delhi to trace the scribe. 
"During the probe, the police came to know about a shop where the CD in question was copied. The shopkeeper told the police that one Vinod Verma had got 1,000 copies made of the CD," Shukla said. 
They then contacted their Ghaziabad counterparts and arrested the scribe from his house, and recovered the CDs and other material, he said. 
As news of the arrest spread, many senior journalists from the electronic and print media gathered outside the Ghaziabad police station. 
(With PTI inputs)