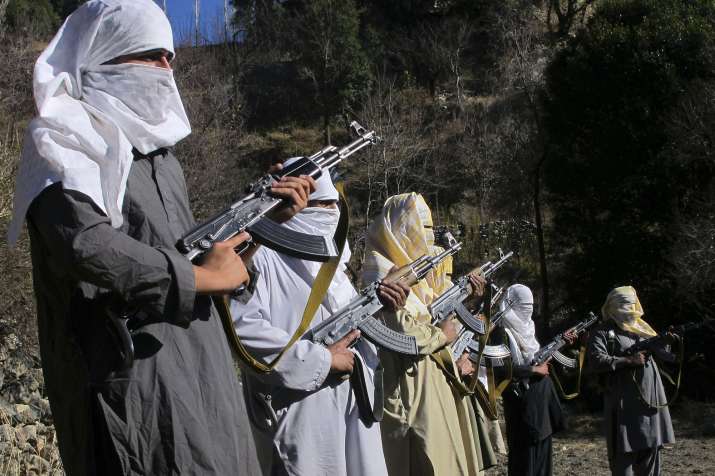 The Army warned on Wednesday that more than 300 militants across the Line of Control (LoC) in Pakistan are ready to infiltrate into India, adding that the Pakistani army played a key role in planning terror attacks in Jammu and Kashmir.
Lt Gen Devraj Anbu told the media at the Udhampur headquarters of the Army's Northern Command: "(A total of) 185-220 terrorists in the south and 190-225 terrorists in the north of Peer Panjal are ... ready for infiltration."
The officer said the Pakistan Army had a direct role in planning terror attacks in Jammu and Kashmir, which is divided between India and Pakistan.
Asked about possible Indian retaliation against the terror attack on the Sunjuwan Army camp in the state, he said, "Operating along the LoC is quite complex and challenging. I do not feel that we really need to do tit for tat."
He added: "We plan our strategy and we will continue with this."
Speaking on ceasefire violations by Pakistan, he said 192 Pakistani soldiers were killed in Indian retaliation.
"They admitted only six or seven deaths in two incidents, but our sources said that number is big," he said.
The alarming revelation comes days after Pakistan-based Lashkar-e-Taiba (LeT) attacked the Sunjuwan Army Camp in Jammu, where six security personnel and a civilian lost their lives. 
In another foiled attack on a CRPF camp in Kashmir's Karan Nagar area, a soldier was injured during gunfight who later succumbed to his injuries.