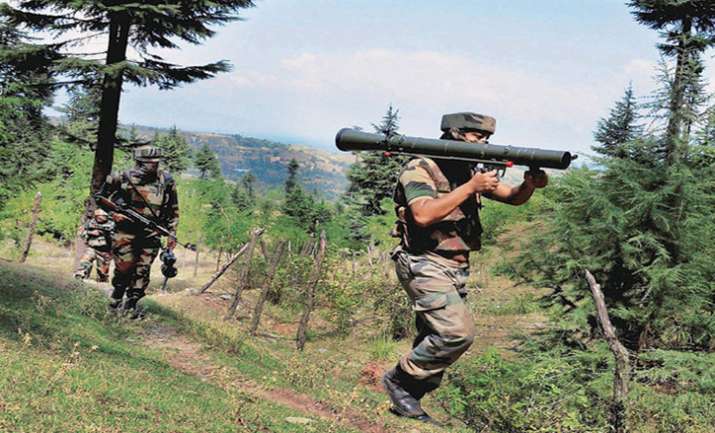 Days after BSF jawan Tej Bahadur Yadav's video created national outrage over poor quality of food being served to personnel, a report by the Indian Army has revealed that the food served to soldiers at high altitudes doesn't suit their palate and needs to be replaced with something better. 
The report by the Army predates the allegations made by the BSF jawan, but does link troop motivation to food quality, Hindustan Times reported. 
The 119-page report, compiled by the Army Design Bureau (ADB), lists as many as 50 problems, highlighting the need of better protection of frontline soldiers and development of advanced weaponry for battlefield triumphs. 
The report published on 'Future Core Technologies and Problem Statements' sheds light on the problems faced by the soldiers – from vulnerability of their body armour, obsolete night fighting gear, problems with winter clothing to lack of situational awareness systems which keep them updated during operations.
In his maiden press conference on Friday, Army Chief General Bipin Rawat touched upon the report promising that frontline soldiers would be equipped with world-class gear and the force was collaborating with the country's top academia and industry to fix the problems. 
In the report, Army said that high-calories food, improvised for Indian tastes, is required to improve the efficiency of soldiers at high altitudes. 
"Presently, troops deployed in high altitude areas are being issued tinned food and some 'meals ready to eat (MRE)' but these are not adhering to Indian tastes and have issues related to shelf life," Hindustan Times quoted the report as saying. 
On the other hand, General Rawat raised concerns about the body armour used by soldiers saying that it offers them limited protection.
He asserted that while the bullet-proof jackets provide protection in the front and back, they leave the soldiers vulnerable on the sides and neck. 
The ADB report stated that the existing bulletproof jackets are heavy, uncomfortable and fall short of international standards. 
It further claimed that the bulletproof headgear, commonly known as 'patka', is not only heavy but also exposes soldiers to risks as it covers only the sides and leaves the top exposed. 
Complaining about the winter clothing, the report said that it is cumbersome, restricts freedom of movement and makes it difficult for soldiers to carry loads or use equipment such as radio sets. Soldiers have been forced to buy light-weight clothing from the market for their survival, it highlighted.