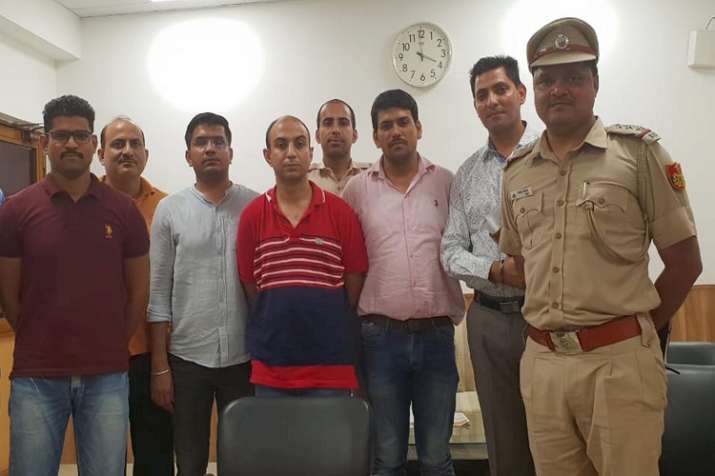 Major Nikhil Handa, who was arrested on Sunday for allegedly murdering Major Amit Dwivedi's wife Shailja Dwivedi was on Monday sent to four-day police custody by a Delhi court.
Metropolitan Magistrate Manisha Tripathy granted custody of Major Nikhil Handa to the police after it said he has to be taken to Meerut in Uttar Pradesh to make certain recoveries including his clothes and weapon used to commit the crime. 
Shailja's body was found with her throat slit near the Brar Square in the Delhi Cantonment area on June 23. 
Initially, the police was informed that a woman had died in an accident. Later, when they inspected the body, it was found that her throat was slit, the police had said. 
The accused had allegedly run a car over her face and the body in order to make the incident appear as an accident, the police has alleged. 
The woman was dropped at the Army Base Hospital in her husband's official vehicle by a driver.
Earlier on Sunday, the Delhi Police disclosed startling revelations regarding the case, including that Major Handa and Major Dwivedi's wife had an affair since 2015. Handa even pressurised Shelja for marriage but murdered her when she declined, police said.
Major Handa, who is married with two kids, knew the woman and her husband, also a Major in the Army, since 2015 when they both were posted in Nagaland, Deputy Commissioner of Police (West) Vijay Kumar said.
WATCH FULL VIDEO: