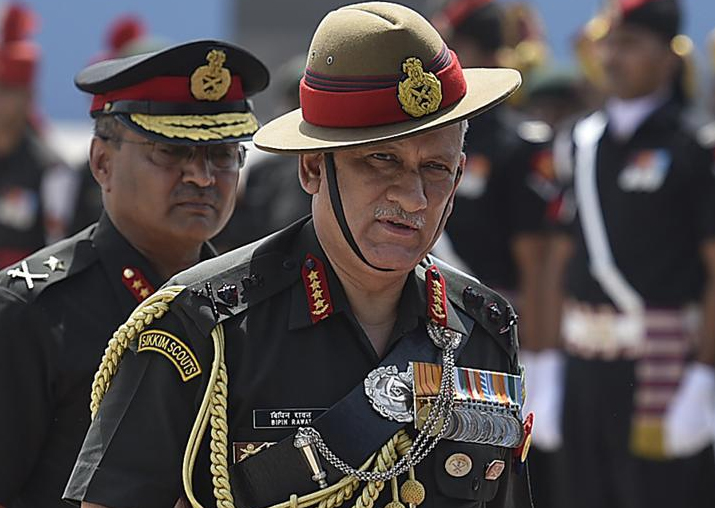 Indian Army Chief Bipin Rawat on Wednesday warned of Uri-like terror attack while expressing concern for security of vital installations in the hinterland.
"Security of installations in hinterland is becoming a cause for concern. We are getting reports of Uri-like attacks well in depth," Rawat was quoted as saying by ANI. 
Rawat said the Army is looking at Electronic Warfare (EW) system to keep an eye not just on borders but also in the hinterland.
He said there is a major requirement of Intelligence, surveillance and reconnaissance to keep eye on adversaries on western and northern borders.
Weighing in on the appointment of former Intelligence Bureau (IB) director Dineshwar Sharma as interlocutor to hold talks in Kashmir, Rawat said it will not impact Army operations in the state.
He said government strategy on Kashmir has worked and "we are negotiating from a point of strength."