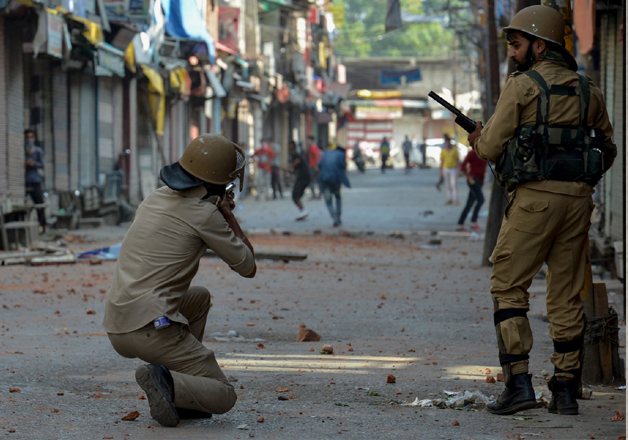 Calling it 'absolutely unjustified and unacceptable', the Indian Army has admitted today that a 32-year-old school teacher was beaten to death by its soldiers during overnight raids at a village.
"These raids are not sanctioned at any level. Let me tell you what happened when one person was killed in the beating by army persons. It's unjustified. Nobody can support this. And there's absolutely no sanction for these actions," Northern Army Commander Lieutenant General DS Hooda said on Friday.
Shabir Ahmad Mangoo (30) was allegedly beaten to death by security forces after a night raid on a Kashmir village earlier this week. Locals alleged that Shabir was among dozens of people who were detained after a search operation by police and the army in Khrew village of south Kashmir Pulwama districts.
Police, however, had said that Moonga was killed in a pre-dawn clash between security forces and protesters in Khrew, near Pampore. The body was handed over to his family.
Shabir's relatives have claimed that his body bore torture marks and was apparently beaten to death.
The death has led to fresh protests in Kashmir, which has seen clashes in the aftermath of the killing of Hizbul Mujahideen terrorist Burhan Wani on July 8.