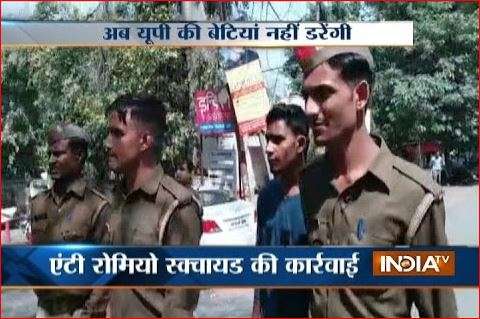 Within two days since their launch, the anti-Romeo squads constituted by the Uttar Pradesh police to check eve-teasing and harassment of women in the state have detained more than 1000 people, Times of India reported today.
Quoting its police sources, the report added that the youngsters, detained by the anti-Romeo squads, were handed over to their family members with some of them being fined and released with a warning.
The state government, however, has clarified that the police department has been given instructions not to harass innocent people.
"Order has been issued not to harass innocents or those sitting with their friends," UP minister Siddhartha Nath Singh was quoted as saying by TOI.
Director General of Police (DGP Javeed Ahmed said that clear instructions have been given to ensure that youngsters are not harassed by these squads.
He also said that senior officers have been asked to ensure that these anti-Romeo squads do not indulge in moral policing as well.