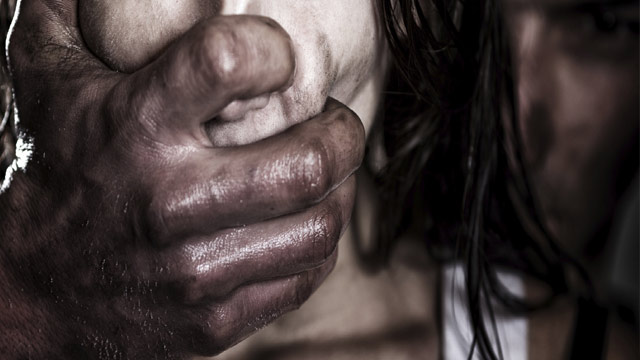 In yet another shameful incident posing a big question mark on women's safety in the National Capital Region, a 14-year-old Dalit girl, who was repeatedly raped and allegedly forced to drink a corrosive substance, passed away at a hospital in Delhi on Sunday.
 
The victim, who was allegedly raped at Burari in north Delhi, succumbed to her injuries at the Max Hospital in New Delhi's Shalimar Bagh on Sunday. 
In December 2015, on the basis of her complaint, a rape case was registered under the Indian Penal Code (IPC) and Protection of Children from Sexual Offences Act (POCSO) against her neighbour Shivshankar, the main accused who was arrested by Delhi Police on Saturday. 
On May 15, just a day before a hearing in the court, the girl was kidnapped from her house by the maternal aunt of the accused and was raped several times. Her hands and feet were ties and she was refused any food. Another FIR was registered on May 19. 
The 14-year-old victim in her complaint to the police said that she was also forced to drink a corrosive substance which destroyed her internal organs badly. 
Earlier, the Delhi Commission for Women (DCW) Chairperson Swati Maliwal had intervened in the matter and had the victim shifted from government-run Lok Nayak Jai Prakash (LNJP) Hospital to Max Hospital in Shalimar Bagh, where she died on Sunday. 
On the other hand, Delhi Police claimed that they arrested the accused Shivshankar thrice, but the victim turned hostile.  
Upset with the happening, Delhi Commission for Women (DCW) chief lashed out at the Centre government and Delhi police on the issue of safety of women. 
"How many Nirbhayas does Delhi want? We all simply wait for next Nirbhaya to die," the Delhi Commission for Women (DCW) Chairperson Swati Maliwal said on Twitter, adding she "never felt so helpless."
"The girl was fed a corrosive substance which completely destroyed her internal organs and she died a very painful death," she said, adding that it was only after the Commission issued notice to the DCP (North), the accused who was roaming free was arrested.
She asked the Centre to set up a high-level ministerial committee on women safety under the leadership of Home Minister Rajnath Singh.
 
"With parents of 14-year-old victim. V poor n inconsolable. How many Nirbhayas does Delhi want? We all simply wait for next Nirbhaya to die. (sic)"
(With PTI inputs)