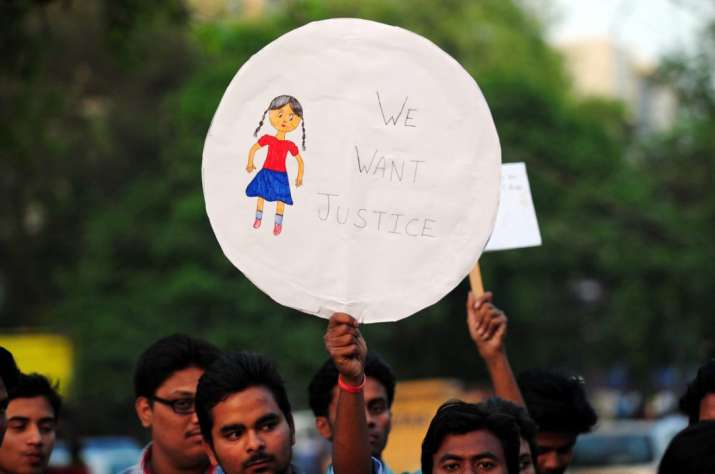 In a petrifying incident, a five-year-old girl was on Saturday brutally raped and tortured to death by inserting a wooden stick into her private parts in Haryana's Hisar district. 
Initial investigation revealed that the victim minor was kidnapped from her house in Hisar's Uklana village on Saturday evening, brutally raped and then left to die with a 24-cm wooden stick inserted into her genitals. 
The incident came to light when passers-by noticed the girl on a deserted street this morning, the police said. 
They said unidentified men had allegedly abducted the girl when she was sleeping with her sister and mother in their home in a slum area. The men then raped and killed her.
Haryana: A 5-year-old girl was allegedly raped and brutally murdered by inserting a wooden stick into her private parts yesterday in Hisar's Uklana village pic.twitter.com/tEaGwkUmZv

— ANI (@ANI) December 10, 2017
According to media reports, the victim's family alleged that the girl's body had been violated with a wooden stick.
An FIR has been registered following the incident. Also, a Special Investigation Team (SIT) has also formed to investigate the case thoroughly.
As per police, no person has been arrested so far.
"FIR has been registered, SIT has been formed for a thorough investigation in the case, no persons have been arrested yet," said Jitender Kumar, Deputy Superintendent of Police, Hisar.
Irked over the incident, local residents took out a protest march against the police department, alleging poor law and order situation. Some owners closed their shop in support of the protest.
The incident comes a week ahead of the fifth anniversary of the