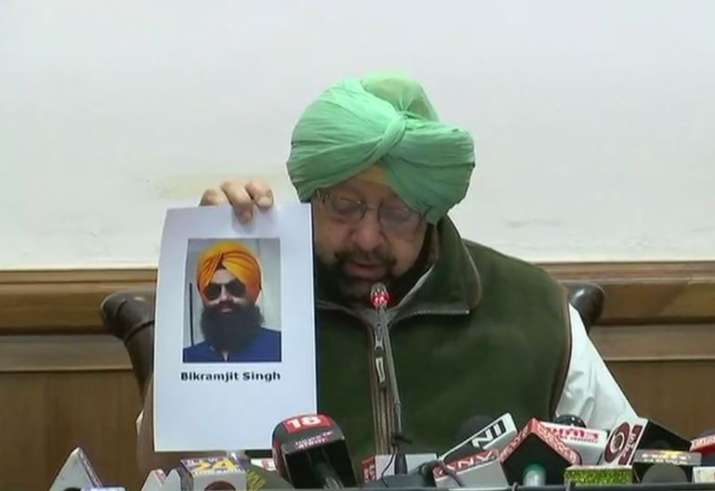 Commenting on the Amritsar blast, Punjab Chief Minister Amarinder Singh on Wednesday said that there was "no communal angel" to it and it was a "pure case of terrorism".
"There is no communal angle. It's pure case of terrorism. They were targeted as they were easy targets. We had info in the past about other organisations being targeted but we took precautionary measures and prevented that," ANI quoted Punjab CM as saying on blast at Nirankari Mission congregation.
"I'm happy to announce that police nabbed one of the two persons involved. 26-year-old Bikramjit Singh has been arrested. The other man will also be arrested soon. His name is Avtar Singh," he further informed.
The grenade was filled with pellets, Punjab CM said. 
"This is the type of grenade which has been taken from other modules. This is the one being used against forces in Kashmir and this is the one that burst. This one is made under license by Pakistan ordinance factory and is filled with pellets," he said and added that Inter-Services Intelligence (ISI) is behind the attack.
Three persons were killed and several others injured in a grenade attack on a religious congregation in Amritsar on Sunday, police said.
The grenade was lobbed by bike-borne persons at a religious congregation of 'Nirankaris' which was being held at Adhiwala village, according to eyewitness accounts.
CM announced Rs. 5 lakh compensation for the kin of the dead and free treatment for the injured.
Punjab was on alert following an input claiming that a group of six to seven JeM terrorists were reportedly in the state, possibly in Ferozepur area.
Watch: ISI behind Amritsar attack, says Punjab CM Amarinder Singh