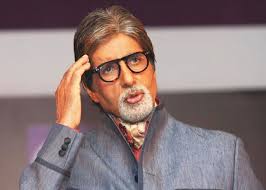 Amitabh Bachchan speaking about the chopper crash of Maharashtra Chief Minister Devendra Fadnavis said that it was a 'providential escape' for him and his team when their chopper crash-landed here at noon on Thursday.
Amitabh shared a video of the chopper's crash-landing on Twitter on Wednesday.
"Helicopter carrying CM Maharashtra, Devendra Fadnavis, crashes. All safe. Video of the crash. A providential escape," Amitabh, 74, captioned the image.
Fadnavis himself took to the micro-blogging site to share that he and his co-passengers were safe.
Speaking to a English news channel, Fadnavis said: "The chopper was six-seven years old. I will definitely probe the matter."
One person in his team received some minor injuries, the Chief Minister added.
(With IANS Inputs)