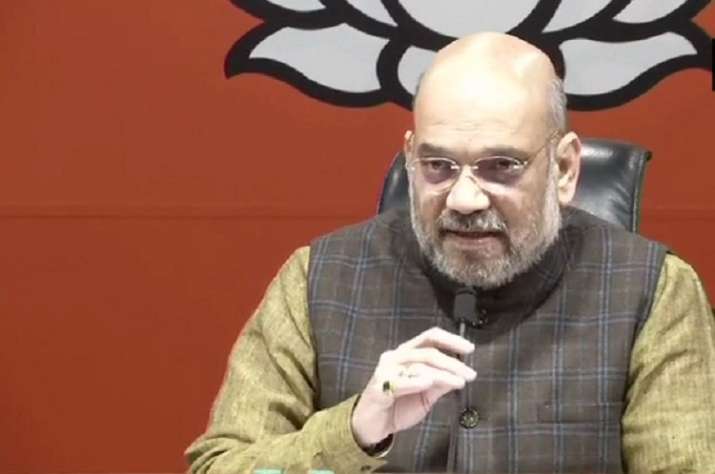 The Supreme Court's clean chit to the Modi government over the procurement of 36 Rafale fighter jets from France is a slap on the face of Congress which has been misleading the country, Bharatiya Janata Party president Amit Shah said on Friday. Welcoming the apex court's observation, Amit Shah demanded that Congress president Rahul Gandhi must apologise to the people of the country for misleading them.
Rafale case verdict | 'Congress lies exposed' : Who said what
"We welcome the judgement of the Supreme Court, the truth has won. People were being misled by unfortunately the country's oldest party. It's a slap on politics of lies," Amit Shah said during a press conference at BJP headquarters in Delhi.
The BJP chief also asked Rahul Gandhi to  reveal his source of information which formed the basis of his false allegations against the Modi government. "Who stopped Rahul Gandhi from approaching the Supreme Court as a petitioner in the case. If there were evidence with him (Rahul Gandhi), he should have actually helped the Supreme Court in the matter," he said.
He also hit out at Rahul Gandhi for taking a jibe at Prime Minister Narendra Modi by saying 'chowkidar' is a thief. "All thieves had gathered to call the 'chowkidar' a thief, but the country never believed it," Shah told reporters. 
Amit Shah said the BJP was ready for discussion over Rafale issue in Parliament. "Finance Minister Arun Jaitley today proposed discussion in the House, but he Opposition is running away from it. We are ready for it," Amit Shah said.
Earlier in the day, a bench headed by Chief Justice Ranjan Gogoi said there was no occasion to doubt the decision-making process in the multi-billion dollar deal. On the issue of offset partner, the bench, also comprising Justices S K Kaul and K M Joseph, said there was no substantial evidence of commercial favouritism to any private entity.
The top court said there has been a necessity for fighter aircraft and the country cannot remain without jets. The CJI, who read out the judgement for the three-judge bench, said no reasons were found to interfere in the procurement process for the fighter jets.
The Congress continuously used the Rafale issue to target the government during campaigning for the just concluded Assembly elections in five states. Congress president Rahul Gandhi even went to an extent of calling Prime Minister Narendra Modi corrupt claiming that his personal involvement in the 'scam'. 
WATCH: 'Who is your source?' Amit Shah targets Rahul Gandhi over Rafale deal after SC verdict