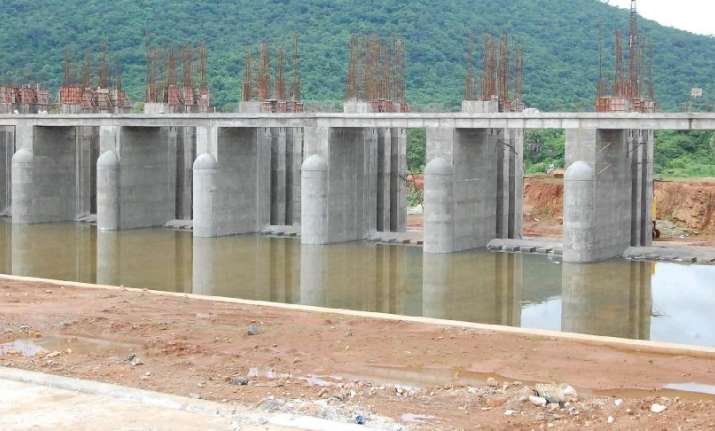 Amid the ongoing ruckus in Parliament over the special status to Andhra Pradesh, the central government on Tuesday night released Rs 1,400 crore for the multipurpose Polavaram irrigation project in the state.
The order issued by the Ministry of Finance permitted the Ministry of Water Resources, River Development and Ganga Rejuvenation to borrow a sum of Rs 1794.37 crore from Nabard to fund the ambitious irrigation project. 
The order said that Ministry of Water Resources is allowed to fund the Polavaram project for an additional amount of Rs 1,400 crore in financial year 2017-18 for time being as an interim measure pending finalisation and audit of expenditure figures by competent authority.
 
It also added that Rs 2,000 crore was earlier sanctioned in two tranches in July and October 2017 for the same project.
Polavaram irrigation project is billed as a one-stop solution for all the water needs of the state and is a dream project for the people of the state. 
Being executed on river Godavari near Ramayyapet village of Polavaram Mandal of West Godavari district in Andhra Pradesh, the project has been on cards for almost 75 years. 
The state government had earlier told the Assembly that a sum of Rs 5,595 crore was so far released by the Centre for the project. 
The state said it spent over Rs 8,000 crore on Polavaram so far after it was declared a national project and the balance amount has to be reimbursed by the Centre.
(With PTI inputs)