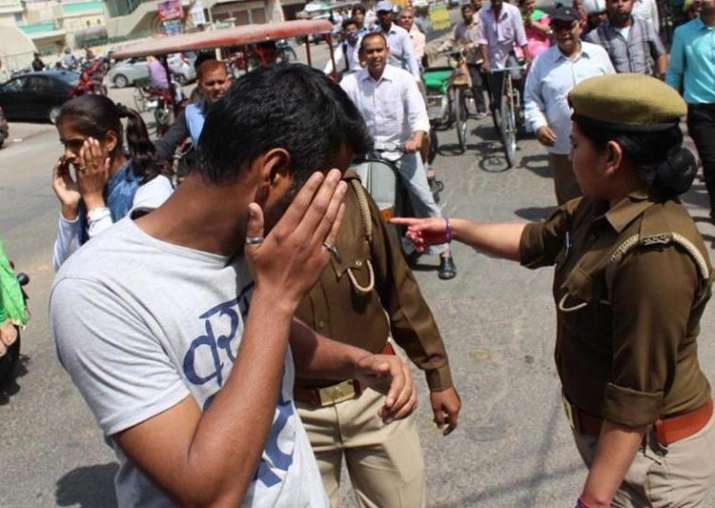 The 'anti-Romeo squads' set up by the Yogi Adityanath government to check on incidents of eve teasing in Uttar Pradesh will now be known as 'Nari Suraksha Bal' or 'Women's Protection Force'.
"Behen betiyon ka samman sarkaar ki prathmikta hai. Ab anti-Romeo squad ka naam 'Nari Suraksha Bal' kar diya gaya hai (Protecting the honour of our sisters and daughters is the top priority for our government. Anti-Romeo squads would now be known as Nari Suraksha Bal)," a report in Hindustan Times quoted Rajendra Pratap 'Moti' Singh as saying at the BJP office in Lucknow.
Pratap, however, didn't give any reason for the decision to rename the squad. But it is believed that the decision to change its name was taken following the criticism it has been facing. 
It is also said that using Romeo, a character of a story written by William Shakespeare, in the squad was attracting negative publicity.
The development is important because there were reports that the personnel of the squad were even targeting genuine couples, brothers and husbands at public places. Though one doesn't really know what a rechristening would do to dispel this threat. 
Meanwhile, Director General of Police (DGP) Sulkhan Singh said that force will be sensitised. He said that personnel will be asked to attend sensitisation workshops that are being held across the state.
"The training programme is aimed at sensitising police personnel about their work profile, communication skills, gesture and legal aspects of the campaign," inspector general of police (IGP) Navniet Sekera said.
The BJP had in its election manifesto promised to set up anti-Romeo quads to ensure the safety of girls and incidents of eve-teasing.