Follow us on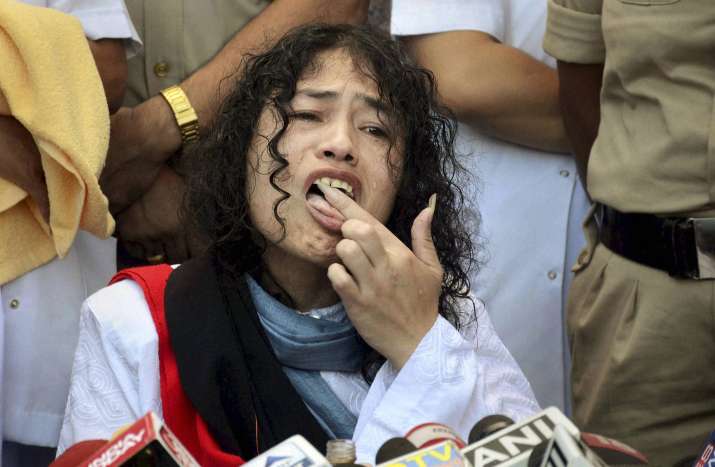 Irom Sharmila is disappointed over the fact that there are people who are unhappy with her decision to break her 16-year-long fast and her aspiration to become the Chief Minister by joining mainstream politics.
In an interview to BBC, Irom Sharmila said that perhaps these people are looking for a martyr and do not want to see her emerge victorious in her fight.
"If people want their dreams to be fulfilled over my blood then I'm ready for that...like Mahatma Gandhi," an emotional Irom Sharmila told BBC.
"I am a simple person like others. I am not a saint. I am both good and bad. I have many drawbacks. Why do people want to treat me like a saint? People want to see me through their own glasses? I am fed up with such a life," the "Iron Lady of Manipur" added.
 
Responding to a question on how it felt to be behind bars for 16 long years, Irom Sharmila said that she felt completely isolated during that period.
"When Mahatma Gandhi fought for freedom, he stayed connected with people. I was always isolated as if I was a criminal. My views were distorted," she pointed out.
 
"When people will start respecting ballot, politics will get rid of its dirt. Who will listen to me if I have no power in my hands?" Irom asked.
Irom Sharmila further said that she was pained to see violence taking place in the land of Mahatma Gandhi.