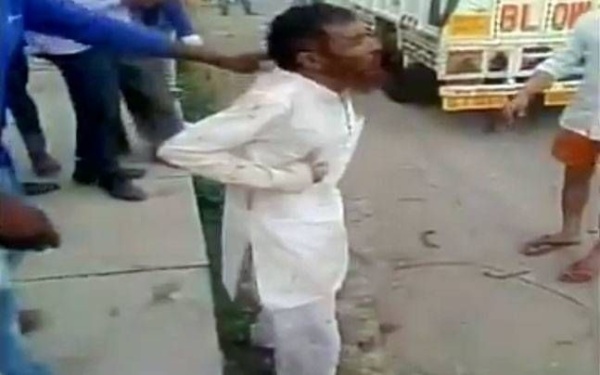 Rajasthan Police has given a clean chit to six people involved in the killing of Alwar farmer Pehlu Khan, a dairy farmer who was allegedly beaten to death in April this year.
According to Alwar SP Rahul Prakash, clean chit has been given to all six accused as the investigations into the death of Pehlu Khan have found none of the suspects to be guilty. Police have decided to close the case based on statements of the cow shelter staff and some mobile records. 
"Based on the findings of the investigating officer, it is hereby recommended that the names of the six accused be removed from the case as they have been found not guilty," reads the investigation report according to Hindustan Times.
Meanwhile, civil rights group have also expressed outrage over the closure of investigation against the group of men named in the case of lynching of Pehlu Khan.
Khan, who was allegedly lynched by cow vigilantes in Alwar on April 1, had said that six men had attacked him. According to reports, all the six men that Pehlu Khan had named before he died, are linked to right-wing groups.
FAMILY'S VERSION
According to the report, Khan's family is unhappy with the development in the case. "These six men started the attack and were present there. As we were being thrashed, I heard them call each other's name. One was saying Hukum, drag the men down here and break the pickup truck," Khan's son Irshad, who was also injured in the assault, told Hindustan Times.
Meanwhile, the case will continue against nine other people that were identified from the video of the attack.
Khan was beaten up by a group of men near Alwar while he was transporting cattle to Haryana.