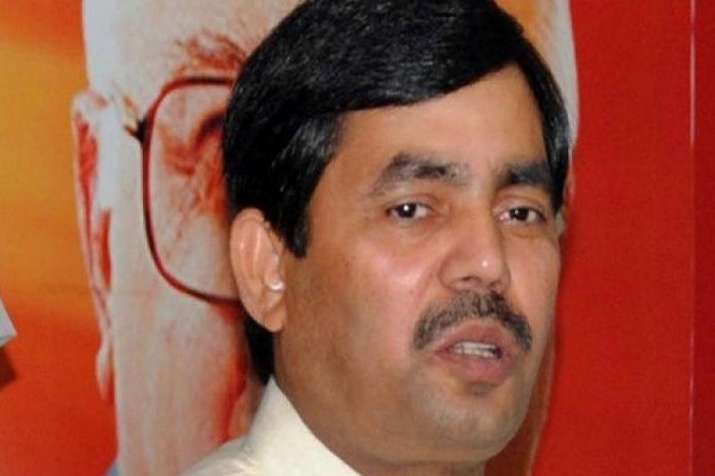 Bharatiya Janata Party (BJP) leader Syed Shahnawaz Hussain on Thursday payed tribute to former Prime Minister Atal Bihari Vajpayee and said memories of 30 years are in front of my eyes as I first met Atal ji in 1987. Atal ji's demise is not just a big loss for the country but also for my personal life, he added.
"In 1987, I met Atal ji for the first time through former Union Minister and BJP leader Arif Beg Sahab and I was touched by Atal ji's intimacy in the first meeting itself," said the BJP leader.
Recalling his meetings with the former prime minister, Hussain said, "December 4, 1997 was even more memorable."
"There was a Muslim conference at the Talkatora Stadium in Delhi. There I got an opportunity to deliver a speech in front of Vajpayee ji. Later, Uma Bharti ji told me that Vajpayee ji was very happy with the speech," he added.
"When I was elected to the Lok Sabha from Kishanganj in 1999, Atal ji gave me a place in his Cabinet at the age of 30. He made me a minister of state and then at the age of 32, I became the youngest cabinet minister of India. Atalji had told me - If you keep fast during Ramadan, then the party of Iftar will be held at your place," said the BJP leader.
Hussain further said Iftar party was always organised at his place during Atal Ji's government at the Centre, where the former prime minister used to join him with all his heart.
"Once at a mosque in Delhi, I had a conversation with a few people, but the matter was exaggerated by the newspapers. Atal ji got worried and he called me," said the BJP leader.
"The next day I met him in Parliament and he said - you have to speak in Parliament. And this is when I gave my maiden speech in Parliament on the Ayodhya issue. Just after the completion of my maiden speech, I received a slip from him. I went to his room and Atal ji looked very happy, he patted on my back and hugged me," he added.
Hussain remembered former Prime Minister Atal Bihari Vajpayee with a heavy heart and said despite such affection, I used to forget everything whenever I went in front of him.
Talking about the 14th Lok Sabha elections, the BJP leader said, "Atal ji wrote a letter wishing me good luck while I was fighting the by-election from Bhagalpur."
"He was happy as a father would be and fed me laddus with his own hands when I met him in Delhi after winning the election," he added.
Hussain also recalled a poem by the former prime minister and said, "a poem of Atal ji is very close to my heart. Nobody can become big with a small mind, no one can stand with a broken mind. Humble tribute to a great Jananayak, poet, writer, speaker and Bharat Ratna Shri Atal ji."
Vajpayee passed away at the age of 93 in the national capital on Thursday. He was admitted at All India Institute of Medical Sciences (AIIMS).